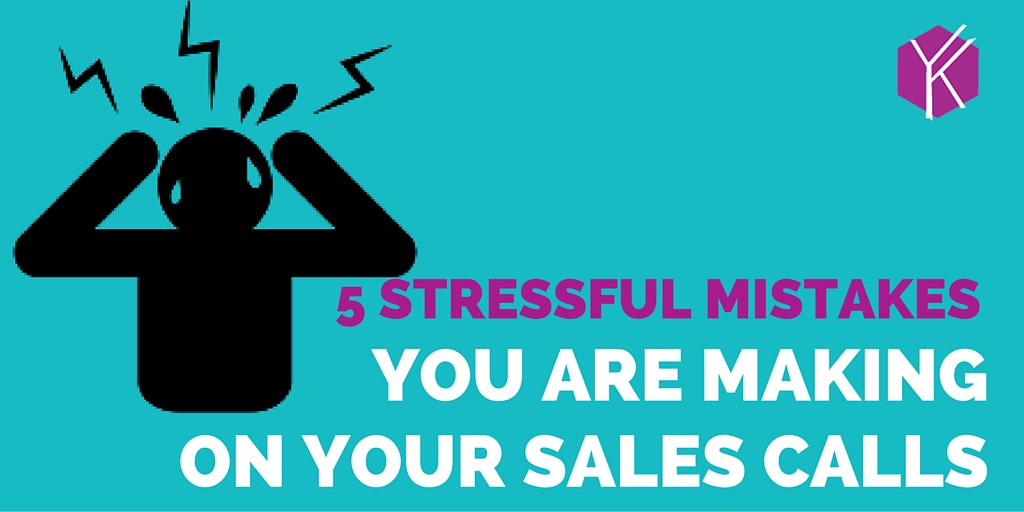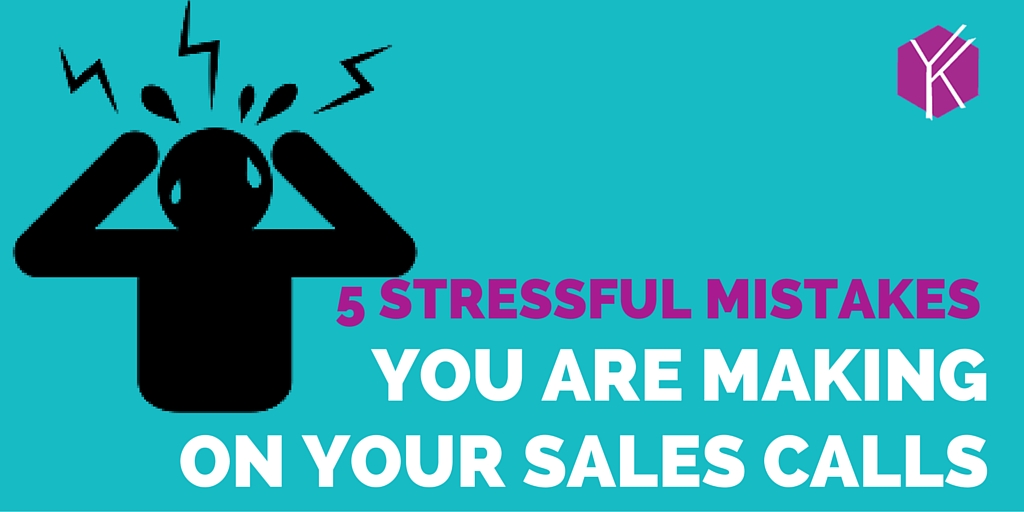 Do you want to get more clients than you can handle?
Do you want to feel confident about hitting your weekly, monthly or yearly targets?
Do you want to stop feeling stressed and be more confident about sales calls?
Do you want to master your sales call?
Sales is a crucial part in building a sales process, not only will you make a lot of money but it will also help you switch your fears and insecurities into being a more confident business owners.
Now contrary to what most people believe you don't need to be born a natural salesperson  or be ultra confident to sell. Anyone can learn to sell and even enjoy the selling process but like any new skill it's uncomfortable at the beginning.
Today I am going to share with you 5 common avoidable mistakes business owners that you can avoid to close your next sales call.
Mistake  # 1: Don't qualify your prospects
Sales start even before you get on the call with a prospects. Instead of wondering if you are being too pushy, aggressive or sleazy, an easy way to make the prospects and yourself feel more confident about the process is to have a way to qualify your leads.
Every prospect is different and not every prospect you can help. Setting up a qualifying mechanism helps you both save time. Also it starts the relationship with the prospect and they are already getting invested in you and your approach.
If you think it's challenging on how to qualify people, it's not, typically you are looking to ask four basic questions:
Background: Who are they?
Needs Assessment: What are they looking for?
Understanding of their situation: What do currently doing to try to solve this problem?
Budget: How much do they have allocated to solve this problem?
Now you can do this, but asking them to fill a mini intake form even before they start. This can through using wuforms, google forms, typeform or jotform. All of these are free solutions.
Mistake  # 2: Don't overwhelm your prospect
After helping hundreds of people close more sales calls. I can tell you this, nothing is worst than getting a client on a call who is interested to work with you and then overwhelming them.
The more information you offer your prospects, the more likely they'll feel overwhelmed. And most of the time it's because you are overwhelmed.
Remember this rule: 
Learn to communicate your message in a quick and concise way as it will be easier for your prospect to understand.
Stop trying to impress them using fancy words or speaking technical jargon because most of the time it will confuses your prospect and you will lose the sale.
Instead speak like you would to your friend focusing on their needs and give them the information they need to know.
You can learn how to avoid feeling overwhelmed in my 10-day sales confidence challenge
Mistake  # 3: Lose sight of the goal
You are meeting with clients to make sales, right?
Many times, people take the building rapport part of a sales conversation as being the point of the sales call versus being one small part of the conversation. Don't waste your time chatting about the latest news, coaching your prospect or making a new friend.
Your goal on a sales call is ensure that:
You are the right fit for your prospect and then if you are
Close the deal
Mistake  # 4: Not setting clear boundaries
Now this mistake often happens when business owners are new at business or if you are trying to increase your rates but you're not feeling confident about it yet.
It's about setting boundaries, it's a common problem many of my clients face, when a prospect/ a client makes a request and you forget the value you provide and instead you always want to say "yes".
The problem with "yes" that once you say yes a few times, you'll realize when you are going down the wrong road because your customer will never stop making demands.
Each one of those requests will not only suck up your time, but it will cost you money. But it also gives your client the green light that they can walk all over you. By setting boundaries from the beginning, you'll have more happy customers and you will be a happier more profitable business owners.
Mistake  # 5: Delay the closing of the sale
A lot of times business owners bring their money story into a sales conversation. Therefore when it comes to bringing up money or pitching, they delay the sales process by directing the prospect to something to read.
When a client is on the phone with you, they are ready to buy. They have put their hand up, they have scheduled a time to speak to you and already checked you out.
Don't create more distractions and don't block the path to cash.
You are ready, your product or service is ready, your pitch is ready but you may have to tendency to feel its not ready.
Instead realize your product/service is a work in progress. Over time as you deliver it to more clients, your process will improve heck even your price will increase but you will never know until you get started.
If you are not confident, have them sign up right now. Give 2 or 3 people an early bird discount and show them how exclusive your service or product is.
You don't have to be a great salesperson to close a deal. You need to realize that building your sales muscle is all about learning a process and avoiding the pitfalls I shared with you.
If you can do that, you'll start closing more deals and making more money.
Focus your time on trying to become a consistently great sales person. Not perfect. But efficient
Do you know of any other common sales mistakes people make?
Close more sales, become more confident when you sign up to My 10-day sales confidence challenge