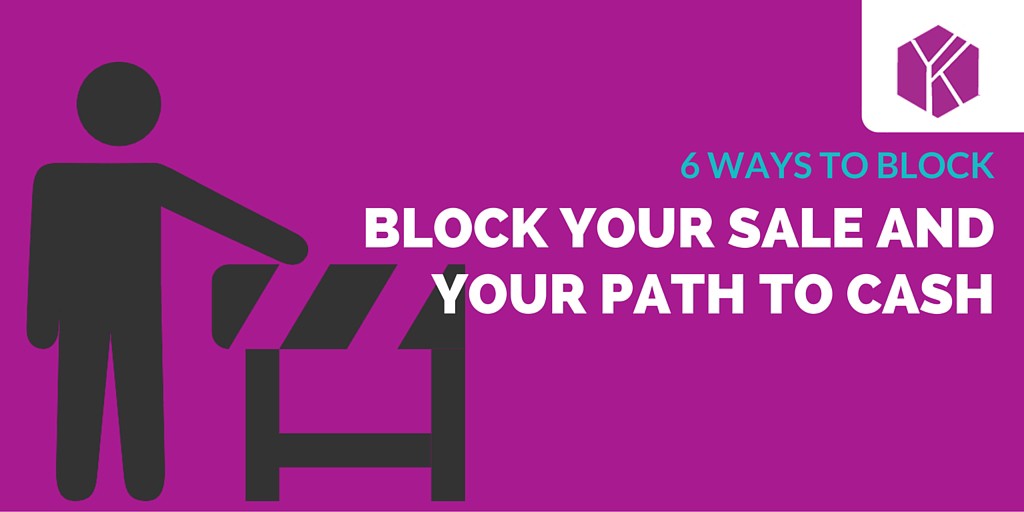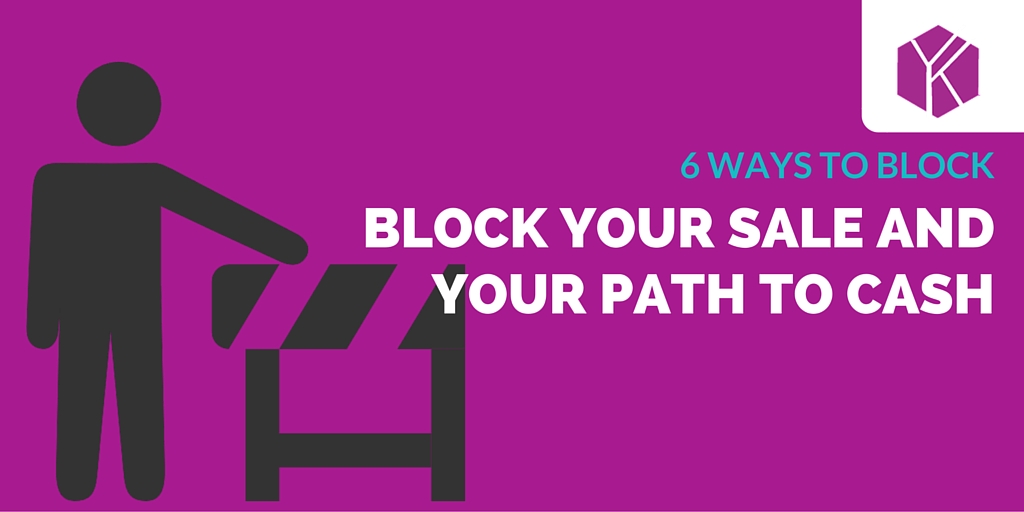 Do you want to close more sales?
Are you tired of being frustrated that you're not hitting your monthly revenue/income goals?
Are you exhausted that at the end of a busy month you have nothing to show for it?
Look, a lot of times business owners want more clients, more sales but they are not focusing on sales.
Without sales, a business would not exist.
But what gets in the way most of the time is our ego. We like to blame the market, our small lists or that no one want's to pay your desired rates.
But after working with hundreds of entrepreneurs and seeing the inside of their business and their sales process, a lot of new business owners actually block the sale and the path to cash.
The good news: you can set up systems to fix these mistakes.
Here are the 4 common blocks to cash (aka conversion killers that keep your prospects from buying from you):
BLOCK # 1: DON'T FOLLOW UP ON A CLIENT INQUIRY QUICK ENOUGH
You might meet a prospects at an event who were interested in working with you or knowing more about your solution.
You might have had a prospect inquire through email or even try to call you because they are interested to work with you.
You speak to a prospect and they wanted more time to think about it or they even said they were interested in working with you but it takes you a week to follow up.
It sounds simple, but if you do this, you will be surprised how much you will stand out. The best way to do that, is to set up a sales system. This will increase the trust, like & know because your prospect will feel so taken care of during the sales process, they will be more confident knowing when  hire you, you will deliver.
The key to do is to build a system: setup up a project management tool(i.e. asana) and customize your templates.
If you don't know where to start, you will love my course Sell Out Service
BLOCK # 2: THE SALE CALL IS NOT ABOUT YOU, YOUR PRODUCT OR SERVICE
When you get on a sales call, most business owners brings their money blocks, insecurities about being in business. As a result they talk too much trying to impress a prospects instead of listening and understanding their prospects needs.
But here is the deal: even though the purpose of the sales call is to make the sale, it's even more important to understand your client and evaluate if you are the right fit to help them improve their life, their business, their health, their marketing, their….. (insert whatever you do)…
Your prospect has given you the time of their day, so you NEED to honor that space. Leave your baggage and serve them.
If you want to jumpstart your sales confidence, you will love my free 10 Day Sales Confidence Challenge.
BLOCK # 3: PRODUCTS & SERVICES ARE SOLD…. NOT BOUGHT!
I know you might have a great product or service that are no brainers. But even if you have a great product, even a great sales page.
Sales is a process, from the moment you attract a lead to the moment you close the deal and sell another deal.
As a business owners, we are responsible for designing that process. Because no matter how great our solution is, markets are competitive and customers are bombarded with 30,000 messages a day.
Plus because of so many things that bombard our prospects, the average attention span is less than 8 seconds as they are preoccupied with many other things.
Without building your product/services sales DNA. Your product/services won't sell itself.
Your sales strategy are essential for the survival and success of your business.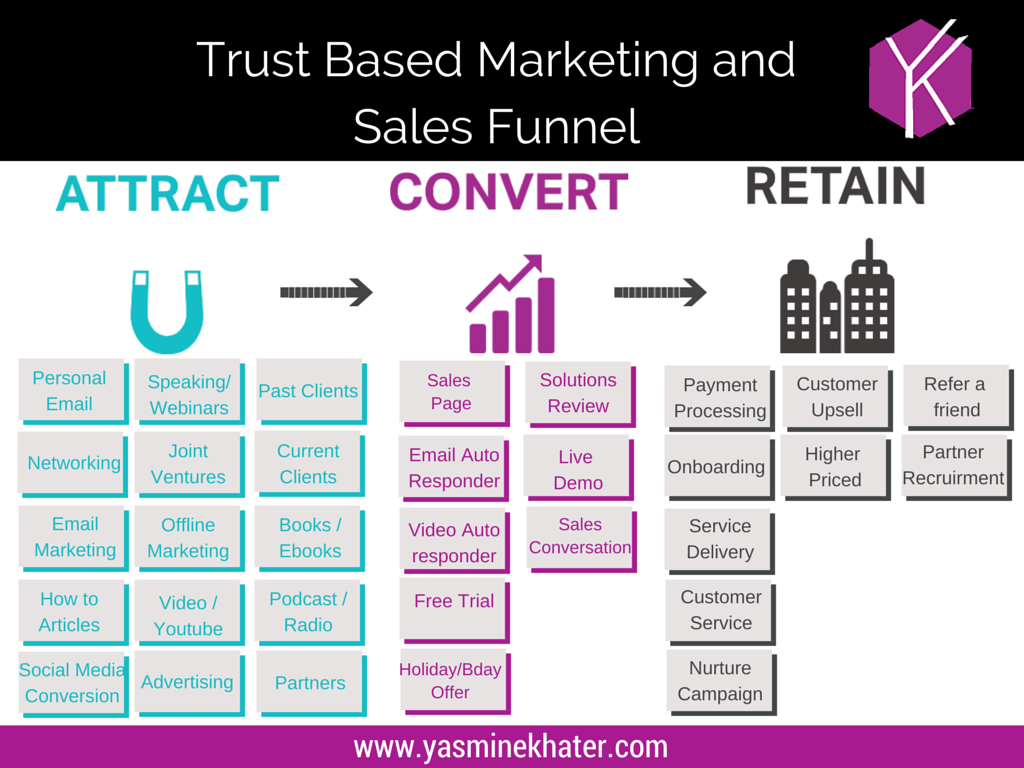 BLOCK # 4: YOU ARE NOT IN CONTROL OF YOUR SALES PROCESS!
A lot of times, you haven't mapped out your sales process so when a prospect comes to you to buy, you need to take them through a journey.
One of the things I noticed from many of clients:
People put too much pressure on the sales conversation, they tend to block a client saying yes to them because they don't want to worry about what happens next.
Have you ever made these mistakes by ending sales chats with phrases like "call me," "let me know," or "I'll wait to hear from you" or "I know you will need time to think about it" or "I will send you an email with the price and details and let me know which you decide."
This makes the process awkward and can be easily avoided by developing your sales process.
BLOCK # 5: YOU WONT CLOSE ALL SALES ON THE FIRST ATTEMPT
Depending on the price point of your product, your sale might not happen on the first time.
Research has shown that 80% of sales are closed on fifth call or after fifth closing attempt. In online marketing it typically is on the 5th of 7th touch point.
This can be from the moment that they see your landing page, receive your first email, attend your live event or read your opt in.
Don't give up if someone you just met doesn't buy on the spot. Don't blame yourself and obsess about all your insecurities because that's going to leave you in analysis paralysis.
BLOCK # 6: ASK FOR THE SALE… THEN ASK AGAIN
Therefore losing the sale which was in their pocket.
Always ask your client to buy, and you will see your sales increase immediately.
Now I would love to ask you, what sales blocks are you currently doing and what is one action step that you are going to do to break through these blocks?
Ready to build your sales confidence, then sign up for my FREE  10-day sales confidence challenge