This year is going to be AWESOME or AVERAGE – Your Choice!
This week I am in Addis Ababa before heading to Tanzania to climb Africa's biggest summit Kilimanjaro.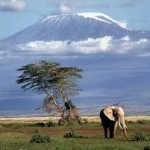 How Ahh—mazzzzing it that!
This is my 2014 rant…
I am sorry if it doesn't sound pretty or if I am not being politically correct,
but you decide if you make this year average or awesome.
I hate it when people say, "You're Doing Amazing things", "You Have an Awesome Life", "You get all your dreams", "You're so lucky"!

I give myself permission to dream big, make goals + crush them.
I give myself permission to be Awesome!
I give myself permission to be me. Quirks and all.
I give myself permission to fail.
Who You Are?!
I don't think you are average. Average is boring, Average people complain about everything and do nothing.
If you're average in your career, you won't get bosses promoting you.
If you're average in your business, you wont get the floodgates of referrals.
90% of people fail in business, career and life because they are settling for average.
Being average will kill you slowly.
I have worked all over the world in Asia, Europe and Middle East.
There are some acquaintances and colleagues, which I can barely remember.
I have traveled to over 45 countries and there some places that I can't really remember.


Interviewing CEOs, meeting presidents, noble laureates. Unforgettable!
Winning World of Difference Award. Unbelievable!
Winning Young Female Entrepreneur of the Year. Unbelievable!
Cycling across the Mountainous Terrain of East Timor. Unforgettable!
Realizing on a safari with lions, tigers, jaguars, elephants and the whole hakuna mata tribe that we are all prisoners in our own prison. Unforgettable!
Most supportive mom, aunt, brother and relatives. Unforgettable!
Jumping 4000ft from a plane. Unforgettable!
Strong sisterhoods from Care, Geet, Freddie, Farah, Jacqui, Laura, Laurel, Mai, Nazly, Rina, Selma. Unforgettable!

Average means you go with the flow.
Average means you don't take bold chances.
Average means you talk to everyone and no-one.
Average means you spent hours working but you create no impact.
No one wants to support average people!
No one refers average people to them! They don't Facebook, tweet or write about them!
They don't invite average people to speak at their events.
Average people lose career and business opportunities because they live in averageville.

If you want to go from average to awesome.
Likelihood you are average.
You don't dare to dream bigger, you don't dare to think bigger, you don't dare to do bigger.
You're okay just being like everyone in the office. You're okay being like all the other businesses.
Nothing is really different about you.
You're struggling, you hate your job, and you complain all the time.
You're borderline failing at life.

The good news is 90% of the world is average.
They have decided to close off what they want and head to the road of failure.
Aslot of your competitors are probably heading that way.
Just because they are the best of what's available people buy.

This is a new year! This is a new opportunity!
This is your space to make a huge impact and live the lucky life of your dreams!
Look deep at yourself, become vulnerable + embrace the fact that fear is AWESOME!
Soul-search for something that you care about in your business, career and life.
Discover new ways to impress your boss, your customers, and your community.
I give you permission to stop being AVERAGE.
I give you permission to be AWESOME.
If you are tired of being AVERAGE…
…Sign up for our New Years Coaching Packages. Seats are limited!