Disrupting the Dental Industry- Holistic approach to customer service!
This week I had the pleasure to interview Louisa, an ex-teacher, master linguistics professional, who now runs the leading holistic dentistry practice DP Dental in Singapore, together with her husband.
They bought the existing two 2-room practices in 2006. From its the humble beginnings of a 600 square feet facility, to now doubling the size and employing a team of 17 people. A year after they were established, they had already grown so much they had to get GST registered. But probably the most amazing part of DP Dental is that they have a business that gets 80% of its new clients from referrals.
In this interview, we get to the core of how they quadrupled their business in less than 5 years through exceptional customer  care and how they are continuing to grow to become Asia's leading holistic Dentistry clinic.
At DP Dental they credit their success to their full commitment to their customer. When they just started, they had 2 rooms with only one chair as the previous owners took back one of the chairs.
They decided to install massage chair instead of the conventional dentists chair for their customer to enjoy while they had their teeth whitened. How many clinics would offer you that kind of experience?
The beginning…
Louisa met her husband when they were 17 in JC (equivalent of high school). Since then she was fascinated by Biology and Literature. She was curious by not only how their brain and body works, but also how people work. She went on to study languages and eventually went to the UK to become a master of linguistics.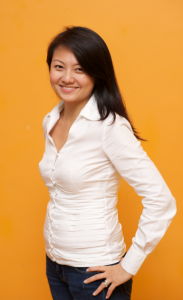 When she came back to Singapore in 1998 during the recession, she was overqualified for any job. Eventually she stumbled upon teaching, which she said was possibly the best preparation for what she is doing now.
Louisa explains: "Teaching taught me how to manage many different caps; I was a counselor, event organizer, play many roles, committed roles, juggle a lot of things."
But after 5 years of teaching, crazy work schedules and the desire to start a family and take care of their parents, they both decided that the best way to decide their personal time and financial freedom and their work / life balance, was to start their own business. So in 2005 the journey began!
When Louisa started, she didn't know anything about dentistry, but she was committed to making it work and wouldn't let not knowing stop her from doing what she had to do. She started to learn everything she could by attending all the lectures that her husband would attend, reading the journals, watching the trainings.
Reinventing Neighborhood Dentistry Through Superb Customer Care
Before DP Dental, neighborhood dentist wes stuck on the standard and didn't think on how they could reinvent how their practice was run! They didn't want to let the conventional mold define how they could do things. DP Dental is completely committed to offering an incredible customer experience.
They designed the customer experience the way they would like to be treated.
Even though DP Dentist is not the most economical service on the block, customers keep coming back and telling their friends and family about it. If you want to know how they went from small store that no one knew, to having clients tease them that DP stands for Damn Professional, read the steps below.
6 Steps for Offering Unforgettable Customer Experience
1. Keeping focused on your client – offering WOW through customer service: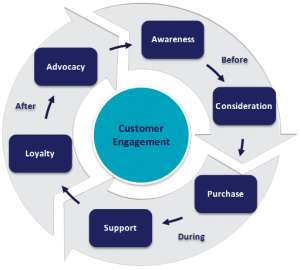 Think of how you would like to be treated if you were the customer. For DP they ensure the whole process is friendly, informative and really caring for the patient. You are greeted by smiley patient relationship executives, who welcome you, and help you register.
Now time for you to think about: Have you mapped how you would like to be greeted by a friendly person, have a gentle touch at the dentist?
2. Map out the Customer Cycle:
The only way to understand how to map out the whole process of the customer engagement.
Now time for you to think about: Think about each stage at which a customer engages with you and how you want them to feel?
3. Ensure you are offering the best quality & what's unique about you!
A business carries your unique DNA (attitudes, mindsets) with it. At DP dental, they are committed on infection control, and use a hospital grade machine. Everyone today is looking for a quick fix. You might go to a dentist and he will just insert a crown, which keeps on cracking. But at DP they believe that there is a holistic force that works in the mouth, so they want to get the root of the cause.
They also believe that patients should be educated throughout the process, to ensure treatment is minimal.
DP Dental are inspired by the traditional, holistic Chinese medicine approach of integrating the whole experience. Chinese medicine works on the basis that a person is holistic; everything is in systematic relation, and a dentist is to go beyond just teeth. Teeth form part of the bone and the nervous system. Dentistry is not a sideline of medicine, and gum disease can lead to diabetes and heart conditions.
It's about being creative, open-minded and taking initiative.
4. Give Your Customers Time & Build Relationships
In today's world we are always in a rush, and customers sense that. We spend the time, walking our clients through the whole process; we believe that we want to help our customers make well-informed decisions.
5. Process is never perfect – Constantly learn & reinvent the process to make it better.
We know that we can never be perfect, but we can be very close by constantly learning, through surfing the web, speaking to other dentists and meeting people from different industries to see how we can apply this in our practice. Embrace and drive change!
Look at Facebook. Every couple of months the whole user face changes; Why? Because they are committed to ensure that its easier, better and faster for users to use.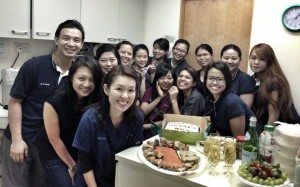 6.Make Sure the whole team is committed:
You need to have a team and a culture that is open to change. Part of the DP Dental philosophy is that the only thing that is constant, is change. Everyone of the team has to integrate their core values into their function in order to maintain a positive work-life balance. The team believes that everyone excels if they are doing what they love. They were committed to not be defined by industry standards and to pursue growth and learning.
Louisa's tips for building a team:
Assemble a team
Share with team constantly the vision
This is huge because it starts with the hiring process, we look for someone open to learning, attitude, don't need to know everything, hunger to learn
Advertise jobs with the company values and say, "If you identify with these, come and join us.
There was a story of an intern who came for an interview and blurted out that she had to work with DP Dental because she could identify with their values
Tip: Interview & trial – few days to a week
Don't hire the expert, that can't be taught. Hire someone with the passion and commitment to be on the team
Louisa's key for employing a happy team is communicating religiously
through :
Weekly meetings
Leveraging on technology – group- chat on whatsapp – spike board where they record the highs and lows of the team, and they get to practice gratitude to their team members
BONUS TIPS
Build open and honest relationship with clients and employees through communication.
Build a positive team spirit and treat everyone as you would your family.
Do more with less.
Be passionate and determined.
Be humble.
I would love to hear from you, how you add your own unique flavour to your clients' service experience?