This week, I got to interview one of the most wonderful spirits, Sally Forrest, who runs SoulCentre, Asia's premier personal development centre that specializes in transforming the lives of adults and children through ancient wisdom and other simple techniques. We discussed 3 personal challenges she had to overcome to grow her business internationally and how it applies to you.
Meeting Sally made me realize how small the world really is. A fellow coach's child attended one of Sally's gratitude workshops for kids. Hearing from this boy about Sally's program inspired me to start a gratitude journal.
Here's what I learned from Sally during our interview:
Sally is a medical pharmacist by training and was working in senior management roles in Boots UK,when she was offered the opportunity to work in a team introducing Boots stores into Thailand. She decided to take on the challenge and successfully rolled out 70 stores in 3 years. After 4 years of living in Thailand , Sally was asked to return to the UK to a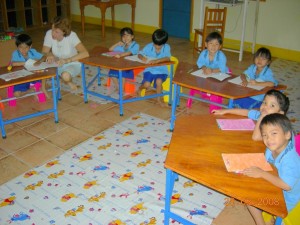 ssist in the downsizing of the UK head office. Many people were retrenched and Sally felt her passion fading in this new role.
She realized that this was no longer what she wanted to do and quit her job. For the first time in 18 years she had time to do anything she ever wanted to do, so she went back to Thailand  to help set up Baan Fah Sighy orphanage in Northern Thailand. Baan Fai Saih means Home of Blue Skies, which is a reminder that most of the kids here were born under grey skies.
Sally realized that for her to get the orphanage up off the ground, she would need to find a way to fund it. So she decided to move to Singapore to explore ways to fund it. Once in Singapore, she spoke to anyone she met, and slowly she started to develop her own tribe of supporters. They all offered  to volunteer their time, but they didn't have any money.
"Once you follow your passion, your divine experience will just happen". ~ Sally Forrest
During many adventures and through speaking to everyone she could meet, Sally managed to find many volunteers who had no money, but were happy to invest time. Unfortunately, money is needed to make an orphanage work. But Sally stuck to her guns.
"If you have a proper clear intention, things happen." ~ Sally Forrest
In search of ways to help people become healthier, Sally decided to journey to India where she met Vikas, her business partner.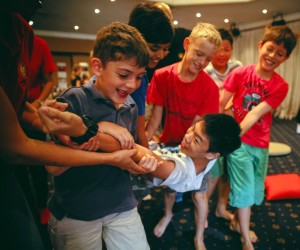 Sally and Vikas did a lot of work in health and healing. They saw that adults had issues which stemmed from childhood.
Parents asked for a program to help children with confidence, and SoulCentre provided it. The program is powerful and has over 100 fully trained Mentors who range from psychologists to CEO's. SoulKids now has expanded into San Francisco, Malaysia, London, Paris and has clients in 35 countries.
We teach the children to be happy, to make the right choices, and that they are responsible for their own lives.  We teach the children that there are consequences for all their actions.
"Do not die with your dream inside of you" ~ Sally Forrest
Sally had many challenges, but overcame them using a strong mind. Here's her advice to you, when faced with those challenges in your passion-based business.
Grow Your Business Challenge 1:  Follow Your Heart
When you follow your heart, your mind will be at peace. Be driven by your passions, your beliefs. You need to feel in sync with your beliefs in order to be truly happy. Use that as a guideline to reach your goals and dreams and don't rest until you have that peace of mind.
Grow Your Business Challenge 2:  Believe in Yourself
The slightest amount of self-doubt can ruin your aspirations. Everything in life is about energy:  What you put out, comes back to you. Use your energy to your advantage by believing in yourself and your business.
Grow Your Business Challenge 3: Mind Your Mind
Guard your thoughts at all times and keep focussed on the goal at hand. Your thoughts affect your emotions. Be responsible not only for what you have to do, but also for what you think. A strong mind will guide you to achieving your goals.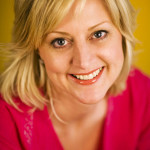 The next part of Sally's journey is to cultivate the expansion of  new franchises in US, UK, Indonesia, Malaysia, France and Thailand. Her goal is to help them succeed the way she already has with regards to having a strong outreach to the community, clear marketing strategy, operating the centers and running the courses to ensure consistent results.
If you are interested in finding out more about Sally and Soul Center, please visit these links. Soul Center franchises are available to people who are extremely passionate about transforming the lives of people through a range of teachings, ancient wisdom and healing methods.
What is one tip you would like to share about what you have done to overcome challenges to grow your business internationally?
SoulCentre Academy @ One-North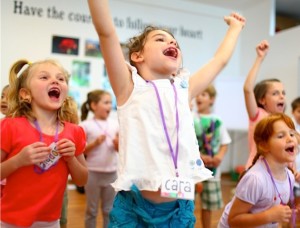 7 One-North Gateway
#01-15
Singapore-138642
Tel : 8128 7418
Mobile : 9875 2372
Email : soulcentresingapore@yahoo.com.sg