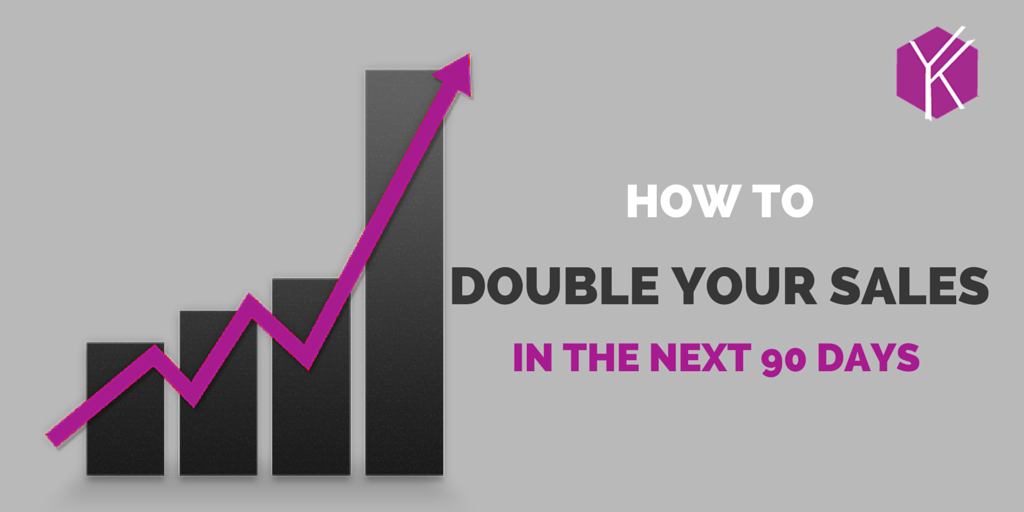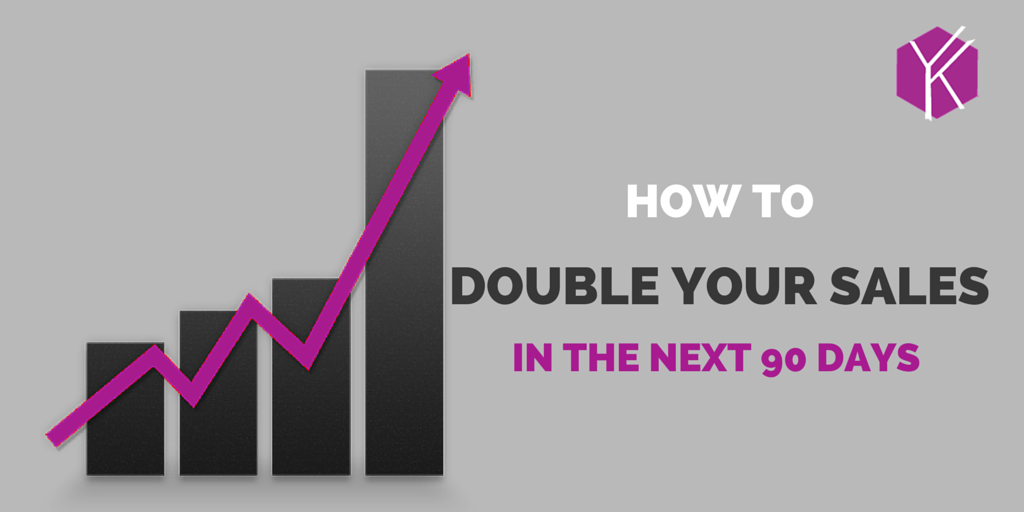 Have you secretly been dreaming of crushing your last year's revenue?
But you not sure how realistic your dream number is?
How would you like to know how to bring in more sales in the next 90 days than you did all of last year?
Sounds pretty awesome, right? It even feels too crazy to say the number.
Look I have been there… and I know what it's like to have a stretch goal. In my first year of business I made 30k dollars and then a couple of months ago I made that in a single month.
If someone told me that I would not have believed them… so as outrageous as it can be, it is TOTALLY possible.
Or better yet, if you are a traveler you have probably already heard of Baubax, the world's best travel jacket and the most funded clothing project in the history of crowdfunding which is set to has already raised close to $4 million.
Insanely awesome, right?
Now the missing piece between your current revenue and where you want to be?
SALES…
Today I want to share with you my key strategies to double your sales in the next 90 Days…
Alot of times sales has a bad rep, people think it's slimy, sleazy or it's something that you are just not good at.
Without having a trust based marketing and sales funnel, you can kiss your dreams of reaching your stretch goals goodbye.
But the best part of getting into the zone of loving sales and the positive cash flow is that you get to grows your fearless muscle and become confident. And that is life changing.
I know, I have seen this happen over and over again with my students in Earn 5K program. Once my students master sales, they start getting their first client, they start to hit their first clients, hit their first 1k , 5k, 10k or even 15k months.
So today I am going to share with you 10 of my favorite trust based marketing and sales strategies to help you crush your sales goals…
Now a lot of clients hate the "selling part" of their business, feeling its slimy and sleazy. My favorite strategy is realizing that as a business owner you are being of service and you are helping your prospects solve their problems.
This applies not just to your prospects but to everyone in your network.
So therefore it's crucial to realize that if you don't help your prospects they will continue to struggle or get a bad experience from someone else. So you need to be of service and offer your solution because you can make a difference.
Give, Give, Give Before You Ask
To build trust you need to consistently give incredible mind blowing value to your prospects. I am talking about having them experience your zone of genius by building every touch point in your trust based marketing and sales funnels full of value.
Because the truth is that we are all in the business of building relationships with our prospects. That's why its always about giving your prospects value 10 times fold.
This helps you position yourself as a credible authority, build an awesome tribe and getting your sales.
One of the easiest way to build the trust, like and know factor is to be vulnerable, share your own story. This helps your prospects get to know you better, it helps spark the curiosity and attract the right tribe who share your values.
So let them know. Share with them your ups and your downs.. What worked? What failed for you to get to where you are right now.
Your story builds your credibility, trust, like and know. So its free, just use it.
Share Your Clients Success Stories
Now to complement sharing stories of yourself. Share stories of your clients.  Promote their testimonials, what has worked for them, what hasn't worked for them and how you help them.
Again, their stories build your credibility, it inspire your prospects to put themselves in your clients shows and envision the possibilities of what it's like to work with you.
This will not only make you feel good but it will attract your tribe to you.
Be strategic with your trust based sales funnels
Now the difference with a new business owner and the ones who are crushing it. Is they have spent more time planning strategically on building their funnels to convert.
A lot of time new business owners don't have connecting offers and therefore they are trying to win the whole market but they win no market.
That's why building the right funnel for you is crucial and worthwhile the investment. You will also love this post on how to build a sales funnel.
Now it's amazing that whether you are talking to a prospect in person, speaking whether live or through a webinar, in your sales page or any other channel.
A lot of times it's incredible how many times you may never ask for the sale.
A lot of times, if you build the right trust based marketing and sales funnel, asking for the sale is not slimy or sleazy, it's just asking them if they need your professional expertise to move forward.
We all can't serve our clients by ourselves and do a good job at it. So it's always great to partner with complementary businesses.
For example, if consider buying a house. You can take a loan for the bank, but then they have legals and insurance partners to make the process more seamless.
Or if you were selling bicycles, you might have partners who do bike servicing.
Build partners is like building a team of people who are excited and honored to collaborate together to better serve your customers.
Speaking is a fantastic way to attract and convert your audience. So work on scheduling a free speaking gig in front of your audience or organize and run your own webinar.
Speaking whether online or offline can convert up to 20% of your live attendees. This is my favorite strategy because your prospects get to see, engage with you and it fast track the relationship building.
If you speak regularly it's also an amazing way to build your tribe.
Most people spend a lot of time, working on attracting the lead. They run campaigns, use tools but once they are in the final stretch they never follow up.
For example you can close 80% of your sales if you just follow up with them.
Can you imagine 80%? If you don't already know the math, use my profit calculator. It would mean a lot less work and a lot more focus.
So start a follow up system.
Now the beauty of follow up is that with existing clients, go ahead and also follow up and ask for referrals.
Love your current clients like crazy
Now with your current clients. Be awesome and really aim to be generous, to surprise with tools, support and even inspiration to get them on the right track.
Happy satisfied clients will refer and create great word of mouth to you! It makes selling so much more fun.
Now I know these strategies work, and I know you have probably already heard of some of them, maybe even tried to use them.
But the magic is consistency.
My Question to You:
First what other strategy would you add to the list? And what is your favorite strategy that gets you results and why?
Also I would really appreciate if you shared this post with your friends who need to hear this. This could help them catapult their results