I started my business while I had a full time job.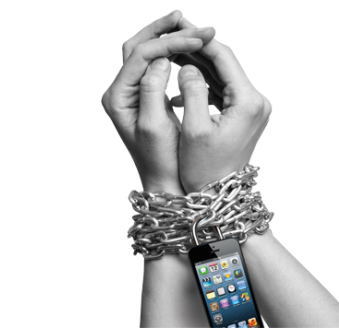 I was excited about the thought of no more 2am nights in the office, working on projects I didn't care about and being caught up in the office politics.
The idea of freedom and flexibility got me started with freelancing my coaching and consulting services.
And as most people, I started off as a freelancer.
I was working with clients who were paying me by projects and billing me hourly.
I hadn't quit my job yet. I was making extra money trying to figure out when was the right time to leave.
And would I be able to make it?
But the problem was when I did the math. I couldn't afford to transition to become a full time freelancer.
This would have a massive impact on my finances.
Although freelancing had it's perks to work with my dream clients and working from anywhere in the world.
I couldn't really stop working. I couldn't claim medical insurance, take holiday leaves and the dozens of other perks that my Fortune 500 job had to offer.
AND worst off I would be taking a pay cut every time I went on holiday.
What kind of freedom was that really?
I started to realize that my income had a ceiling and I would never be able to expand and scale my empire. Or live the life I really dreamed of.
So how do freelancers break that cycle?
It's a tough question, but when you look around, there's some freelancers who are able to consistently grow their business every 90 Days but there are others who are in and out of jobs struggling to pay bills.
What was their secret? Do they know something you don't?
The answer is Yes! They do!
You see there are three ways to generate a consistent income.
And only one of them will give you the freedom most people desire.
How do I know this? Because I've done it… And until a couple of years ago I was never able to explain it, that's why I want to share it with you.
There are four models that you can use.
Most people when they are starting out, will do this model.
Model 1: Selling Your Time For Money – One Off Product / Service Sale
Alot of people start off their business structuring around selling a one off session or product for money. Some people are even using platforms like Odesk, Fiverr and Elance or networking before they build their own platform out.
You are basically starting off selling your time for money.
Don't get me wrong. I started doing this at 14 when I was selling my paintings. And then I did it again when I started offering one off coaching sessions. I calculated my price based on my costs, time and put a tiny margin.
It feels pretty amazing because I couldn't believe that I was earning money. But again in no way replacing my income.
PROS
CONS
Don't account time + cost for marketing
Difficult to plan as there is no recurring revenue
Really hard to scale
Model 2: Digital Courses, Products or Software
The other model is what everyone considers as passive income (but by no means is this a passive income, think customer support, customer education and product improvement).
Whether it's writing an ebook, developing a course, designing wordpress template, software or plugins. It's about packaging your solution differently.
People try to do this because they have heard of success of people making hundreds of thousands if not multi – millions from selling their through their ebook sales or courses or from seeing the success from companies like basecamp, asana, leadpages, etc.
It's a viable model to build your business and allows you to scale your offer to solve a problem.
For me when I first developed my first course called the Art of Living Your Purpose. I couldn't believe that I was earning money in a leverage-able way.  But again it was far from my full time salary.
However it did help me practice putting together a program, that my second course called Earn 5K nearly matched my first years salary. And since then my community is growing and my course is growing as well
PROS
CONS
Generate revenue while you are sleeping or traveling
You define your offering the way you like it
Builds Your Authority and allows you to have new opportunities
Easier to succeed if you already have an audience, although this is not a requirement
It costs money, time and energy to put together a course, software or product
Requires a lot of testing and can be technically challenging for some people
There are many elements that you need to put into account
Developing traction to your offering if you have never done it before can be very hard
Very stressful and slow if you are self funding because you need to balance either a full time job or clients while developing your offer on weekends and evenings.
Model 3: Bespoke/ Customized Solutions

Now the second most common thing that people will do that is similar to the first model. They will build customized solutions.
Whether its recruitment, event management, design or consulting.
I remember in my SABIC days, we hired a boutique event management for our customer engagement events. They only handled a handful of clients but they charge big dollars for that.
Now I know a lot of successful small business whose model is only on customizable bespoke solutions.
PROS
CONS
Can charge premium pricing.
Potential for recurring revenue.
Time consuming because it's so customized
Challenging to scale and systematize because there is a lot of room for error if you can't hire a phenomenal team
Develop customized proposals that don't guarantee a sale
Model 4: Problem Solving Offer
The last model that most people overlook is too look at developing standardized problem solving offer.
This is an amazing alternative to billing per hour and it's focusing on positioning your services as defining the scope of the product, price and explaining the benefit of this solution.
A problem solving offer had a lot of benefits because it can be systematized and run with or without you. And it's a fantastic way to build your empire month after month.
PROS
CONS
Build authority instead of trying to be jack of all trades
Ability to systematize, grow team and scale
Save time, money and energy
Easier to market to your ideal audience
Price based on benefit vs time.
Potential to generate recurring revenue
It takes time to build out the operational manual until you can automate the systems
There is no right or wrong way to build a business. But if you are just starting out there are some easier models that will give you the freedom and flexibility you desire.
Now if you know someone else who is struggling with their model, do share this article and if you haven't already taken our free Empire Building Quiz take it here.