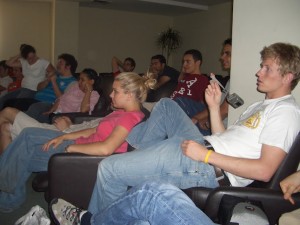 As the National Learning Coordinator for the
Salaam program
for
AIESEC
, I am amazed at the amount of work that is needed and required! Even more unbelievable is the Reception Weekend is upon us and the introduction of all the new interns is here! A new group of interns that will be taking part in the
Salaam program
as they complete their exchange in Egypt are about to be on their way.
It is hard to believe a year ago I was one of them! Now, here I am preparing and organizing my first solo training with a group of 19 interns that is very diverse. I wanted to create an open space for conversation and dialogue so that the outcome of activities were brilliant for the learning plan.
My internship is when I acquired the desire to hold a regional role and the opportunity to work with young people. I hope that each of them get the same and more from their internship as I did last summer in Estonia. Two of the most meaningful things that I took with me from my internship were:
1. Never underestimate creating the space and mood for the training. This is is just as important as the content of the training itself. While my group was trained in downtown Cairo, I feel it would have been much better to have our sessions outside the city. It would have allowed us to be more focused and open.
2. Customize your training to your audience. While the participants were open minded with the process, some of the interns, such as myself, struggled more than interns that were more seasoned. While information was important and interesting to the junior interns, the senior interns didn't find the information to be relevant. It may have been better suited if the senior interns had trained the new interns of some issues, making it more dynamic and interesting. Perhaps have some of the sections were ran in two tracks, one for the new interns and one for the senior interns, would have been a better way.