It [what you choose to do] has got to be something that you're passionate about because otherwise you won't have the perseverance to see it through- Steve Jobs
[divider]
After losing my father, my paradigm shifted and life did not seem as infinite!
Why?
Because time and health are limited! Losing my dad simplified my approach to life, "if you like it, do it; if you don't, look for another option". It made me even more curios about life, fears, accomplishments, goal and to want to deeper understand human behaviour.
Over the past months, my interviews with these inspirational women seem to have a common tread as they have all mastered "The Art of Living on Purpose".
What is your life purpose?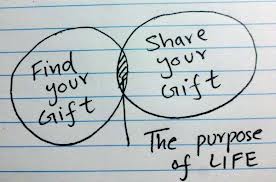 Most people measure success by wealth, possessions and titles. But what if we measured it based on the Art of Living on Purpose, happiness and satisfaction, instead?
Think about it, when you are on your death bed like my daddy was, do you think you'll be thinking that you would have like to make $10,000 more on that deal or that you wished you work longer hours?
Money is great, don't get me wrong. I'm practical, I love money, because it helps me travel, visit friends, have nice dinners, go rock climbing and more. I have received several awards too, but is it the be all end goal?
All these Wonder Women I have interviewed seem to have found their heartbeat. Look at Carolyn Wong, who went from Banker to Gardener, or MK who went from Army General to Financial Advisor.
They follow their purpose, but they are still making a lot of money. They have a reason to wake up in the morning, ready to conquer + fight for what they believe in – no matter how hard – and at night they go to bed at peace and satisfied with a job well done.
If you are struggling with any of the next 6 questions, then I invite you to let me help you discover your life purpose.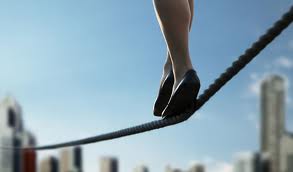 Do you feel incomplete?
Do you feel stuck in a rut?
Do you experience negative emotions?
Do you dream of doing something different?
Want to have time to do the things you love?
Do you measure your wealth by what you have, instead of by what you are?
3 Main Benefits of Knowing Your Life Purpose
Put's you in the driving seat: It gives you a clearer idea of your life's road map
Become more authentic: Communicate what you want out of your career and small business
Happier you: You put out more positive energy, and you will also get it back.
A Word of Caution on Finding your Life Purpose
We have a million and one options of things we can do, and life is bound to throw numerous options at you. Some things may sound amazing, like being a famous adventurer, a surgeon, or even an actress, but it may not necessarily be your life purpose. Friends and family are bound to make suggestions as to what they think you should be doing. But remember:
It is YOUR life and YOUR life purpose.
YOU have to live with your decisions.
Stay strong in the face of failure.
Know when to quit, and when to keep going.
These soul-baring questions are hard to consider, but I am sharing mine because if I can do it, so can you: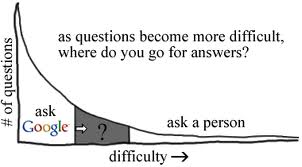 1. What would you do if money was not an objection?
I would love to enable ambitious women to transform their lives and become the people they were meant to be; inspiring others and teaching them to do what they want.
My dream is to meet inspiring people and share their story that no path is the right path except your own. I want to go on many, many adventures to all corners of the world. Tick more things off my bucket list. I am curious about people's relationship with money, so I spent a year doing research about this and event spoke at TEDx about this.
I want to have friends in every continent. I want to make deep connections and be authentic, and have my own family and continue to go on adventures. I am nearly there… I still cant believe it!
2. Does what you are doing right now matter?Does it fulfil you?
Yes, it matters. I want to be in the business of changing lives for a living. I help people get clarity, and give them the tools to become the individuals they were meant to be. I get emotional when I find out about amazing ways of how people have found and fulfilled their life purpose.
3. What are you afraid of? Greatest Fear?
I guess my greatest fear is that I will live a life with "What if's" instead of "But if's". I am afraid of not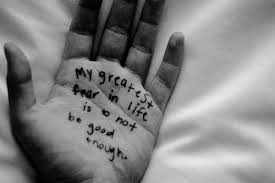 being the person I am supposed to. I am afraid not being able to have a family. I am afraid to not be surrounded by people I love and who love me. I am afraid of not leaving an impact. Just about everything, really!
4. What are you most proud of? Does it make you fulfilled?
Where to begin? I guess its pushing myself to really get uncomfortable all the time. For example, last week I completed my first Olympic Triathlon. I've also pushed myself to raise $50,000 while cycling 450 km and I push myself to climb 5000 meter mountains, and travel to 45 countries and counting!
More importantly its about being true to myself, staying in the present, living truly and being thoughtful.
It's about having great friends like Nazly, Selma, Freddie, Rostom, Rina and Care in my life and being close to my mother and baby brother.
What keeps me fulfilled is the work I am doing now and the impact I am creating.
5. What are you most ashamed of?
At the moment absolutely nothing, but I struggled being comfortable with myself for the longest time. Now I realize that the best version of me, is just to be me. That's it, nothing else. I believe losing my dad, let me get more comfortable with being vulnerable. This whole blog is about me getting vulnerable and some theory behind it.
If you struggle with this, you need to watch Dr Brene Brown's talk on the Power of Vulnerability. (If you already have, watch it again)
6. What is the hardest thing you have experienced?
Losing my dad. Watching him suffer for 11 months while the cancer spread was really difficult. He was my rock; the strongest, kindest, most awesome man in my world. I was his little girl and seeing him suffer – there is nothing that can compare to that. No heart breaks, no challenging adventures, not even starting my business and persevering everyday.
7. What is your most awesome gift and talent? What do you want to do more of?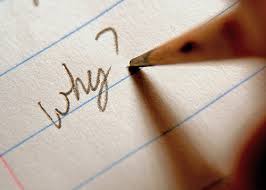 Adventures. Experiences. Connections. Empowerment.
I am able to ask really good questions. I make people realize how fantastic that they are and give the space to acknowledge it. I believe if you want something, you can make it happen!
I am a great listener. I am able to have people share with me intimate struggles about life very quickly.
I want to design and run more programs to help people find their inner peace, because I believe finding this would mean less wars.
Have you found your life purpose? We'd love to find out how you would answer these questions and if you have found your purpose in life! Also if you answer these questions on your blog, post the link here!
Check out our New Lifestyle Design Online Course: The Art of Living on Purpose for an in-depth experience of purpose + passion finding. Starts November, 2013. CLICK HERE. Limited Seats