How many of you would like to increase their number of subscribers on their list? Do you cringe at night? Are you getting stressed out because everyone is telling you that the money is in the list.
Well I am here to break that myth for you: The numbers is not in the list, can you imagine building a list of 10,000, 100,000 or even a 1,000,000, you can buy it, you can spam people and if they are not interested in what you are selling. High chances are they won't buy from you.
Now if the numbers of list building isnt it? Then what is?
Remember that list building should be focused on building a relationship with both your prospects and customers.
The real magic lies in building trust.
Last week, I shared the psychology behind Email Marketing Psychology: 5 Things You Miss When Are List-less and two of our readers Krista and April were sharing that they were struggling with their list building efforts.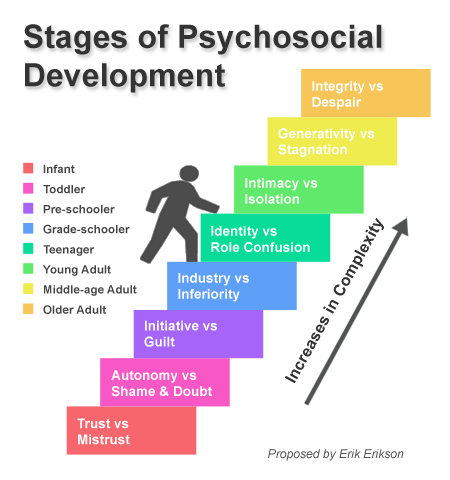 My favorite psychoanalyst Erik Erikson developed a developmental model for how to become healthy adults. He broke it down that we all regardless of nationality, location have to deal with 8 challenges. Now the beauty is that even from the ages of 0-2, the first stage in the model: the challenge is between building trust vs mistrust. You might be thinking, what does this have to do with list building for my site.
I think it has a lot do with how successful your list building techniques are because, success results in having your prospects/clients feel like they trust you, feel that you are the best choice, and that they should engage with you and failure happens when you don't have them sign up with you, because there is a level of insecurity and mistrust.
Increased of being stressed about the number of subscribers, why not rather measure them by the impact it has on your business. Now to help you, let's first make sure these factors are working well:
Sign-up Process: No matter how frustrated you are, don't go adding people to your list without expressed permission. I don't know about you, but I find it very rude, and I automatically list the email under spam. No one likes it when someone spams their emails. I now have in place a system that requires confirmed opt-in. People will sign up on your form on my website, and receive an email asking them to confirm that they want to receive your email. That way you will never be tagged for spam. The one I use for my list Aweber.
Deliverability: Double opt-in email newsletter are seen as more trustworthy by email client spam systems. That means that if you use double opt-in on your list, more of your email newsletters will make it past the spam filters and into your subscribers' inboxes.
While the double opt-in system seems more involved to you (and probably to your subscribers), it is based on the quantity over quality rule. You may get fewer subscribers, but more newsletters will be delivered in inboxes, and those subscribers who will go through the hassle of signing up, will be more engaged.
Best Practice List-Building Strategies for Email Newsletter Success
Now that you understand the difference between list size and list strength, it's time to learn how you can build a big, strong email subscribers list. The best power you can have for your business is always, can you provide awesome value for your prospects.
Now here are 7 things you need to be conscious of while building a list.
1.  Experiment to See What Works & What Doesn't
Something that works for you, may not work for you and vice versa. The best way to try out new things and to really see if it works is to test it. Experts suggest doing split tests using Visual Website Optimizer or Google Optimizer. You will be able to see which subscription option works best to build your newsletter subscribers list
2.  Instant Gratification = Bigger Subscriber List
Again, the key is to provide awesome value. You might do it from writing awesome blog post, of you might do because you are offering a freebie/toolkit/game for new subscribers. Write an ebook, record a video, or make a section of your website available to subscribers only. Whatever you do, make sure your subscribers get value out of subscribing right away. You can add a testimonial from someone who received benefit from subscribing to your email newsletter.
3.  Long Term Subscriber Benefits
Show them a sneak peek of what they'd get for subscribing. It could be a video teaser, or even just a very informative letter with a strong call-to-action at the end – "subscribe now and receive the next lesson FREE".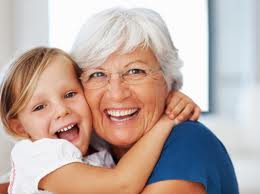 4.  Win Their Trust
Use the point of signup as an opportunity to instill confidence in your readers. Social proof helps to show people that other people have signed up before them. Show them how many other people have signed up for your newsletter and show them how many people follow you on social media. They won't want to miss out!
Also, tell them how often they should expect your newsletter, and don't send it any more, or any less than you promised. They want to know that you won't send them spam.
5.  Prominent Newsletter Subscriber List Forms
Make your newsletter subscriber forms visible. Put subscriber forms on your blog and add links to the sign up form on your social media networks, in your email signature and everywhere else.
6.  Make it Exclusive
Exclusive subscribers-only access to certain parts of your site not only gives incentives for sign ups, but it also helps you to connect with your subscribers. It makes them feel special.
Remember that your newsletter subscriber list is a relationship building tool, and if done correctly, it can help you to make more sales than any other avenue.
7.  Subscribers as List-Building Boosters
Make sure you enable email forward on your newsletter campaigns. That means that subscribers can forward your newsletters to friends and that will increase your readership and likely boost your list building efforts.
Do you have an email newsletter subscriber list? How did you build it? Please share your tips below.