Are you ready to build your empire and create impact, the life you want… and do it in a big fearless way?
Take the Empire Building Quiz and discover the 6 core systems necessary for creating long lasting wealth.
Disclaimer: Empire building is not easy, if you are looking for easy money this is not the quiz for you.
On the other hand, if you are looking to identify powerful marketing systems that can take your business to the 6 or 7 figure empire. Each results is customized for the stage your in.
It's totally free, it will take 5 minutes and there are no strings attached.
Take the Empire Building Quiz and get access to a 16 page report +

bonus

free of charge!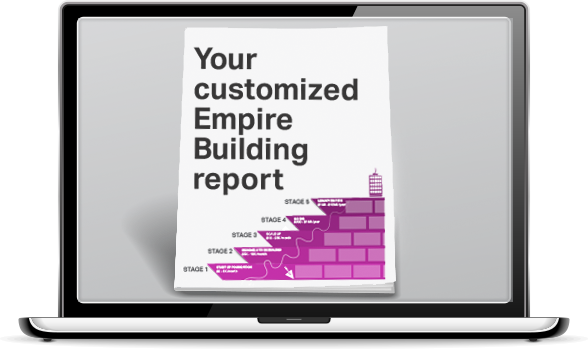 About the Quiz
This quiz is the result of extensive research and testing. We worked with and interviewed hundreds of service based empire builders over the past 3 years both companies to grow their business both from online and offline channels.
We believe small business owners (aka empire builders) will change the world. That's why we have invested a lot of time, energy and funds to develop this quiz and the reports it produces to help you, the upcoming empire builder, succeed.
Since the quiz's launch, many of our customers have been able to use this information to double and even triple their profits
We believe that no business fails, its just some business owners give up because they are not aware that their entrepreneurial experience is a continuous learning journey.
As seen in