My grandfather ingrained this self-improvement lesson into my father and his siblings which in turn he ingrained in me – a small business tip I wish to impart to you. He said:
"I can leave you with property… it can be lost"
"I can leave you with money… it can be spent"
"I can leave you with education… it will be your friend"
This lesson has always stuck with me and through my experience, it's probably the reason why I am always encourage others to do the same. The benefits are obvious, if we improve ourselves, we do our talents better, we have better relationships with colleagues/partner/friends and even be better mothers for our kids.
So why don't we do more self-improvement?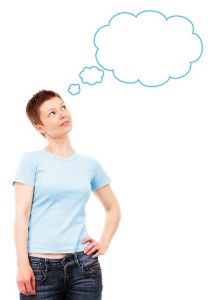 One of the biggest roadblocks that every woman has (myself included) is that we tend to underestimate our skills by saying and thinking "I couldn't possibly do that", "I am not good enough". It's so subtle that we don't always notice it. For example, I met a lady this weekend who has been dancing salsa for 18 years and has even performed in several competition and yet she said she was not that good. I am pretty sure compared to the rest of us, she would be an expert dancer.
If you do this to, it's okay, it's just about being mindful. For that, here are 3 essential reasons why we, the women of today should invest in ourselves:
1.     Self-improvement makes us feel good about ourselves –
Knowing that you can do things, gives you a lot of self confidence. The confidence reflects in how potential clients perceive you and your business. That means you can set bigger, more aggressive goals and grow your business.
2.     Investing in self-improvement means more moolah –
Just like my grandfather said, education is always your friend. Its all part of the learning process to help you develop an evolve your business. It also allows you to price higher rates, launch new products/services. It allows you to also bring in more income for your business, which means that we can enhance our lifestyle. This is freedom redefined!
3. Self-improvement helps us to make better educated choices –
Knowledge it key, because when you know more things, you are able to choose the best path for you. It helps you utilize your money, ideas and resources. It helps you decide the right investment you need to take to up-level your business.
Amazing Fact:
Did you know that women, in general, have contributed about two-thirds of the entire world's work hours, and has also participated in the production of 50% of the world's food?
This simply means that women naturally have what it takes to be good entrepreneurs!