One of the things on my Bucket List that I have a strong passion about is to live in a foreign country. I have been fortunate at my age to be able to mark that off my list when I was in Estonia. However, now that I have been in Vancouver for a week, I think this may be more like the real deal of living in a foreign country.
My stay in Estonia and other places I have been were short periods of 2 to 3 months, or shorter. My stay here in Vancouver will be a much longer adventure of 10 months and I can see that I am challenged here. That is what gives my passion fire in completing the things on my Bucket List.
When you move across town or to a different city in your home country, it is quite different than when you move half way across the world 12,000 km away to a new country. Especially if you have never been there, it like starting your life all over again. With that being said, from my stay here in Vancouver, I have some advise for anyone that has plans to ever pack up and move to a different country.
How To Start A Life From Scratch Guide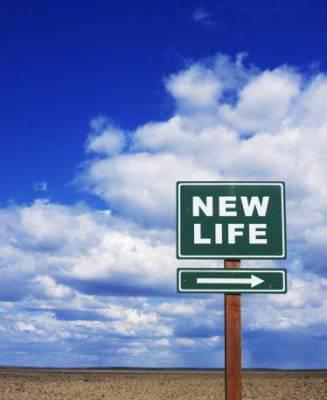 Step 1: Get Yourself Oriented!
You would think that finding a place to live should be your top priority, but think again. If you have never been there, you aren't going to know the area. Such as what part of town is the good side or the bad side of town? Those thing take quite a bit of research, but for me in my case, and if you are moving there as a student, your orientation tour can be a great source of help.
The internet is a wonderful tool for this tour especially when we can now uses things such as google maps! I would suggest to find a place close to school and the places you'll need such as a market, a pharmacy, transportation such as bus lines and trains, restaurants, bars and maybe even your place of worship whether it's a temple, mosque, church, etc.
Step 2: Find The Place You'll Call Home!
Once you have determined the area you will need to be centered from, you need to find a place to live, the place you will call home for the length of time you will be there. The more research you can do on-line and get things set up the better so that you don't have to shuffle around as I had here in Vancouver.
I have moved three times in my short time here because of a mix up in the Student Housing office. While it was an inconvenience, I am now settled into a residence house, sharing with three other students. We have an interesting mix of nationalities that should make this item on my Bucket List educational and interesting.
There is myself, two Canadians and a Norwegian living in this lovely three floor house, The ground floor contains the living room and kitchen while the girls sleep on the first floor sharing a bathroom and the boys are on the top floor sharing a bathroom.
Step 3: Set Out To Meet People!
Once you have your boundaries and some familiarity with your surroundings, then have a place to call home for whatever time you'll be living there, the next thing you need to do is meet new people! Yes, this is hard to do, at first. After my first venture to be the first to walk up and speak to somebody, or a group of people, that I don't know, it gets easier. I guess you could call it "breaking the ice". I used to be a really shy person, so you can imagine how hard it was for me to leave my room and roam around campus. I made the effort to make friends with people in my orientation group, and told them I was new to Vancouver and Canada and wanted to explore the city.
While this can be uncomfortable, you just have to jump in there and give it all you got. You may bet stiffed, snubbed or ignored, but you have to keep trying your luck. I have been here a week and I already have had success just because of putting myself out there. Eventually you will meet some people and make some new friends. Many will be friends only while you're living there and others will be lifelong friends that you'll see again or at least keep in touch with.
Those you attempt to speak with that snubbed you or ignored you – keep your head up high and remember it is their loss, not yours.
Step 4: Enjoy This Time Of Newness!!
Having the ability to travel to unknown places and visit is one thing. However, moving to a place you don't know, hundreds or may thousands of miles from home, takes a huge dose of courage too. Since you are there though, making home in the unknown, you may as well enjoy yourself and with every ounce of Passion you can muster, make the most of it!
This is a wonderful opportunity to not only learn about other people, other places and other customs, but you will learn about yourself as well. Dive in to your new surroundings with all the heart and Passion you can and find a par t of you that you didn't know existed. Live your life to the fullest ability with all your being in your new surroundings. Very few people have this opportunity, don't waste it.
Final Thoughts In Closing ….
Regardless what is on your Bucket List remember, what experience and memories you will get from this time of living in a new and unknown place will depend completely on what you put into it. The more effort you put into learning the new surroundings, the different people and their customs, the more you can take with you when the time comes to move on, the more you'll be to yourself and the next group you meet.
Don't hold back your Passion to live – make the most of it and leave your mark on those you met on the way. Life is short – live it to the fullest.