Balibo to Suai started off very emotional: Balibo 10 km from the Indonesian border is home to a 400 year old fort and like most Timorese towns it has a sad history. On October 16, 1975 Indonesian forces attacked what was then Portuguese Timor and killed five Australian journalists: the journalists are known as the Balibo Five. The day before the journalists were with President Jose, travelled back to Dili to share the footage of what was going on in at border.
During the daily recap with Jacqui (our amazing documentary videographer), we did it at the place where the journalist was killed. I was very emotional not because of the journalists who lost their lives but for the millions of people worldwide who still suffer from the civil war or its psychology and economical impacts.
What is wrong with us humans? With all the education and technology present today, why's violence still used as a solution?
As we packed up to set off for our day, I felt a great solidarity with all the cyclists from different countries, genders, ages all coming together in act of Peace. I met an inspirational couple in their 60's who were professors in East Timor.
As we headed off, there was a 450 meter winding descent. As lovely as it was, it was terrifying knowing that if you were careful you would cycle off the mountain.


We rode into a town called Maliana were beautiful, stunning countryside and already several rides with flats for the day. While heading off to the 1.5 km climb, it was amazing seeing the amount of riders who had just given up, waiting for the truck to pick them up from this painful experience. Sometimes the road was so steep that even pushing it up the hill was a challenge. At 12 pm, we had nearly just reached the 40 km park when the pickup truck was there to get us.
Although I was picked up, I was proud that I was able to break a personal record for highest mountain with a bicycle. I pushed myself and never once thought of giving up; I just was equipped with the right muscles to tackle this mountain. I thought of our weekend trips to Malaysia and those hills seemed like speed bumps compared to this.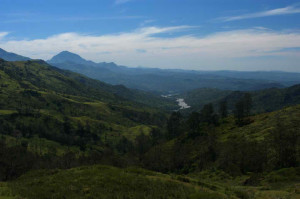 Two Aussie guys and I placed our bikes in a water truck and hoped on board a police transport vehicle. I was excited to ride in this because the first day while driving to the starting line, I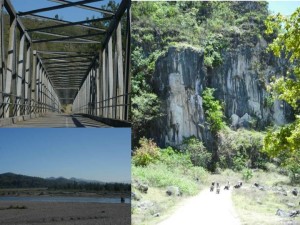 laughed at the innovation that is created because of lack of resources. Although the road to get to the top of Bobonaro mountains: the view was absolutely stunning, the mountain, the people and the sky. It was worth the struggle to see it.
At one of the towns the police vehicle said he was not going to continue to Suai, so our next vehicle of transport was the water truck. At least we knew we wouldn't go thirsty on our ride to the camp site. The bumpy road didn't stop us from having great conversations about dreams and happiness.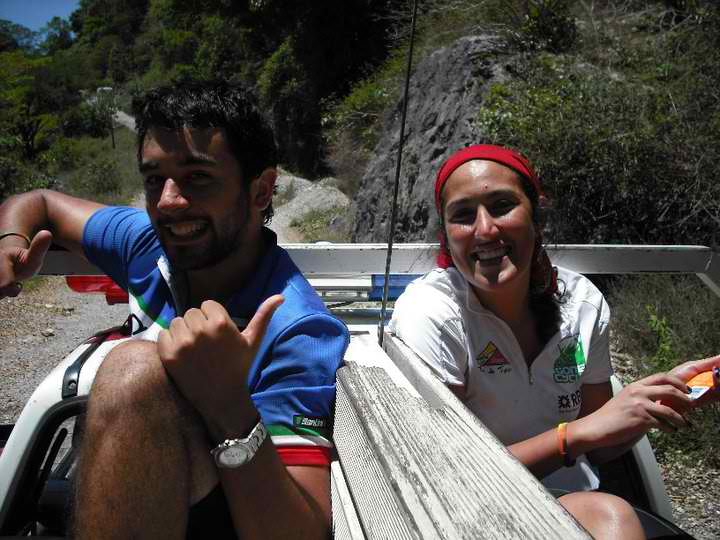 It also made me realize that even though we were all young, enjoyed the stunning nature that Timor had to offer, we lived in very different worlds. As the fortunate youth globally, we make decisions constantly and it's tiring.
Both guys wished they had just grown up in a small town with only a couple of choices to choose from. Now it's hard to have that, because they know what's out there. But in the end they both just wanted to have a job, start a family and not get stressed with the amount of decision making.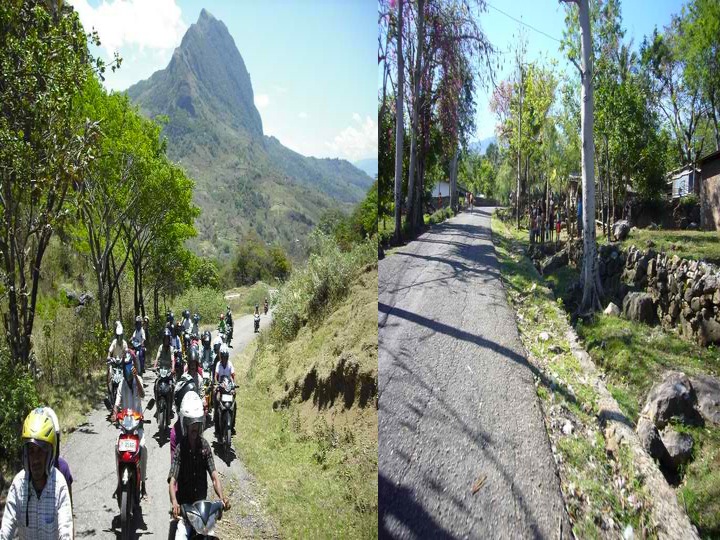 It was comically seeing cultural misunderstanding in place. I started talking about the power of the mind, and one of the guys said that I should stop telling ghost stories. It was hilarious, because he believed that all Muslims believed in ghosts, superstition and didn't follow good old western science.
Although I tried to share that everyone had the right to perceive and believe what they say fit, in a humorous way dismissed my belief. I found it funny using western science to try to prove my point, saying that his sample of 40-50 Muslims that he knows don't represent the 1 billion believers worldwide.
He was such a funny guy, but I wondered how many people take for fact stereotypes that they make up for people? I know I do it completely unconsciously, and takes a huge conscious effort to realize that people past, media, education, friends, family shape the lenses we see this world with.
The other guy was an Engineer, who dreamed of being a doctor and was planning on going back to school to pursue that.
Life essentially is all about learning.