You are ready to close more sales calls because you know how ready you are to succeed in your business but the thought of talking to a prospect on the phone makes you break out in hives!

Have you have ever wondered?
How to sell out your services, get more clients and have more impact?
How to structure the call so I can really showcase my value?
How on earth do I sell this thing with confidence and cover everything I need to cover on this call without sounding insecure?
At what point exactly do I talk about my services that makes my prospect squeal with delight?
Do you desire to perfect the art of sales conversation and close 80% of all your calls?
You're not alone! 95% of business owners are totally
clueless about how to steer a sales conversation.

That's why they have a hard time selling. Maybe you even hate sales and the word itself makes your uncomfortable. No one ever teaches us how to do it! And often the more we want to sell it, the harder it is to do so. Worst of all, you come across as desperate or hard selling the people you want to help.

Trust me, I get it... You know you can help your prospects if only they would hire you. And, sincerely, I would love to help you do it.

That's why I created for you a proven system for nailing those sales conversations, getting super confident with your prospects and knowing exactly how to show your value...

The Sell Out Service is made up of 3 foundational modules that teaches you how to sell out your service in a fun and authentic way.
I'm teaching you my entire sales conversation process. This flow is how I closed millions of dollars worth of sales through seamless conversations. It's also what I teach my clients to use to close without bringing breaking out in hives.

But I'm not only teaching you how to sell but I am also giving you the systems that I have refined over the years. This is your chance to shortcut the process.

If you have an offering ready to sell but your selling skills are lacking and you're ready to step up your sales conversations to sell out your service...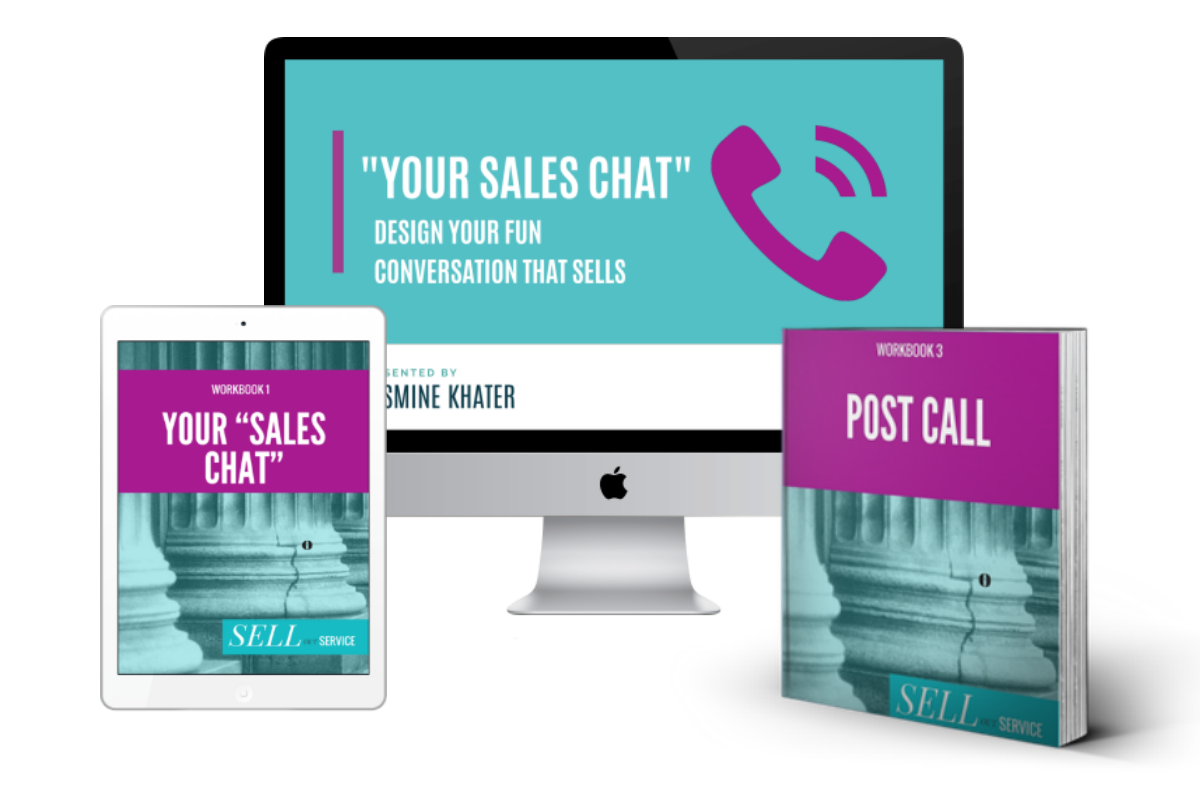 The Sell Out Service is made up of 3 foundational modules.
Here's what you'll learn in each part:
"Your Sales Chat"
Design your fun conversation that sells
How to "Handle Objections"
Learn how to turn "umm" into Yes
Post Call
Learn how to double your conversion
You find getting on the phone with new prospects and old clients nerve wracking and frustrating.
You don't know what to say, feel like you are pitching too much, being judged and having to go on stage making a performance.
But instead you are frustrated that your competitors seem to sell out their service.
SALES CALLS SUCK
You would rather clean your house with a toothbrush then get on a sales call.
But you know without sales you have no business.
But selling and sales conversations are really stressful!
You are frustrated with tons of "get to know" calls where prospects pick your brain but never buy or you find yourself stumbling not knowing what to say.
Most people don't know this but...
SALES IS AN ACT OF SERVICE

You are not there to pitch, convince, force or manipulate. Instead you are sharing advice with someone you care about. In fact you are not really on a sales call, you are there to ask them questions. You are not being interviewed, you are interviewing them to see if you are ideal to work together.

I want you to realise that, far from needing to feel intimidated, this is a part of your business process that can be empowering and satisfying.

It's a two sided process. But maybe you are not 'there' yet and that's why your revenue and sales have been sporadic, feeling almost subject to chance rather than something you can count on. I can help you become this..
Get Sell Out Service Price for $147

Let's Dive Deeper in what's covered...
"Your Sales Chat"
Design your fun conversation that sells
How to "Handle Objections"
Learn how to turn "umm" into Yes
Post Call
Learn how to double your conversion
Design Your "Sales Chats"
The problem with scripts is that they make you feel rigid and forced. We will work on turning your consults into revenue-generating conversations by:

Learning my 9 step framework so that you can build on and design a unique approach that fits you and provides your client a ton of value before they even hire you
The way to pitch seamlessly in a non sleazy, non scripted way that makes clients ask you how they can get started
The two things to make your clients immediately comfortable and accelerates the trust, like and know factor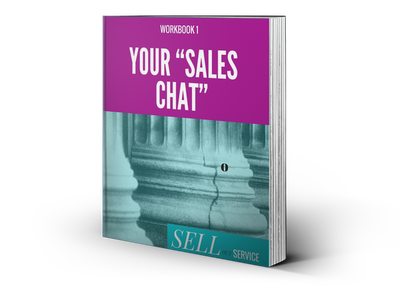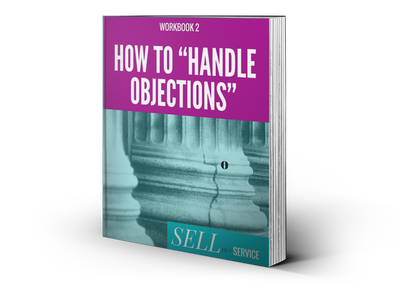 Why objections are often mistaken as being a no and why it's your responsibility to help your clients through them

My magic 4 step formula of how to answer your prospects questions and blocks
6 Ready to Use Swipe files of common objections such as: "I don't have time", "I need to ask my husband", or "I don't have any money"
What not to do when somebody shows resistance
Learn the number one system that will double your conversion rates.
Why your call is not the end of the sales process and what you have to do to get the cash in the bank
How to "Wow Your Client" and eliminate buyer's remorse
Discover the 14 best tools to help the intake process become more seamless
Not only do you get to download all this training immediately!
But you also get these amazing bonuses to help you develop a repeatable streamlined system that sells out your service!
Detailed Systems Checklist & Templates:
You will get a detailed checklist of what needs to happen before and after the sales call that you can plug into your operational manual to ensure you are on track. This is to help you standardise your process and feel more confident about your sales.



Sales Tracker:


You will get the template to help you start to measure your numbers. A lot of times numbers might make you queasy, but what is not measured is not improved. Sales is a process and once you are able to understand the areas you are struggling with, you will know where to focus more time to get better conversions.



4+ videos -- Access to our "Case Studies.

"
Watch these case studies of students practicing sales conversation so you can hear the psychological triggers that impact a buyer's decision to say yes or no.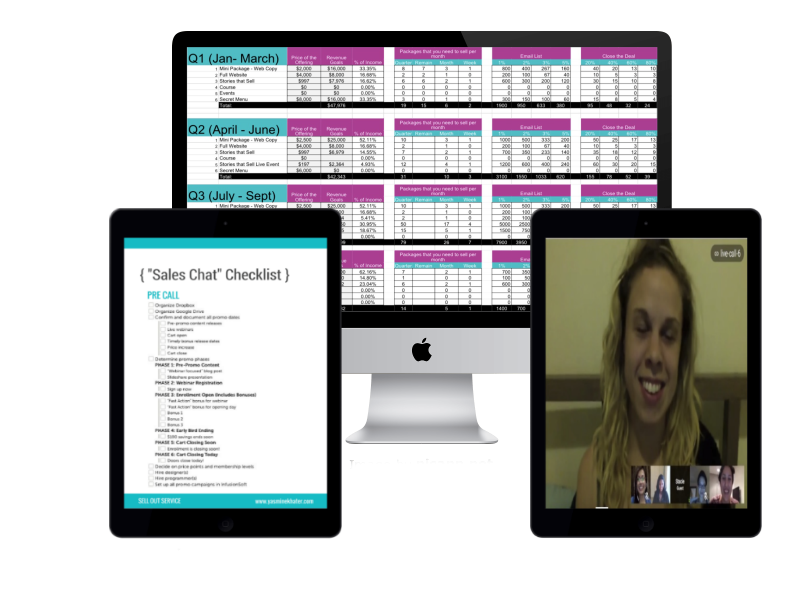 Get Sell Out Service Price for $147
In my first month I closed 80% of my sales calls and made over $7500

Before learning the 9 Step Process I used to hate sales. I would avoid getting on the phone and would always prepare proposals for my clients just to avoid having to pitch and talk about money.

I was barely closing any sales and was trying to do more complicated ways of selling instead of just selling my services.

My biggest "aha" was that sales chats didn't have to feel unnatural or uncomfortable. I felt really uncomfortable about having the money conversation because I had my own money blocks and thought my clients couldn't afford it.

As a result over the first month as I built my confidence I increased my rates 3 times and made over $7500.
Emmy Wu
Video Launch Storyteller
http://emmywu.com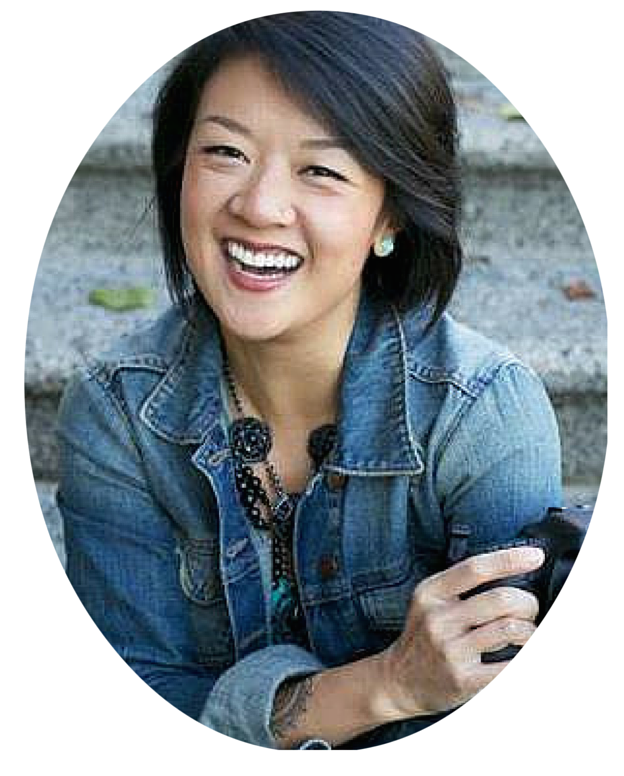 Hi, I'm Yasmine, the sales strategist helping service based businesses build their trust based sales systems to scale their empires.
I'm the creator of the Sell Out Service, Earn $5K Program and the Fearless Sales Intensive.

But I've also done the corporate world thing. At the height of my career working for a Fortune 500 company, I was forced to re-examine my life when my dad died from cancer. I quit my job and started my business. Without funding, I quickly turned my scrappy startup into a thriving six-figure business.

And I didn't do it by having a fancy website, expensive branding, or complicated sales system. I did it by consistently selling out my services.

I've worked with dozens of heart-centred creative entrepreneurs on overcoming the fear of putting themselves out there and selling. With a background in sales, psychology and systems, I can help you sell out your services more confidently.
I realised clients don't just show up…
you need to sell to make profits
When I first started I used to dread having sales conversations. I spent hours and hours building " my business" thinking prospects would show up and hire me without me selling.

I avoided selling even though I had previously sold millions of dollars worth of programs and consultancy services for other companies, but when it came to selling myself I was terrified.

I didn't want to do that or force people to hire me. A big reason why it scared me was that I found the corporate way of selling not very transparent. It reminded me of a car dealer who annoys you into buying something you really don't need just for that commission.
With my savings diminishing I had to deal with the fact:
No Sales = No Profits = No Business = No Freedom


I knew there had to be a better way.
A more heart centered way driven by value.
Instead of striving for perfection, I put together a 'good enough' basic package and I gave myself the challenge to sell just one.

Without a website or mailing list, I simply emailed my network and offered them 30 minutes Life Assessment Call (aka 'the Sales Chat') for people confused about their careers.

I booked three calls and on the second call much to my surprise she said "yes" and I sold my first $350 package.

I was ecstatic. I felt powerful. I felt empowered. The fact that someone was going to pay me for this was amazing!
I felt super rich, not because of the amount but because I knew if I did this once I could do it again.
With my background in psychology, I became obsessed with understanding how this process worked.

Over months I experimented, honed and perfected my systematic approach to the sales process. I tracked my sales numbers, conversion rates and learned more and more strategies to weed out the people who aren't interested, accelerate the 'trust, like and know' factor to close my sales.

I realized that it was because I was able to engineer the process that allowed me to take less than 30 minutes to help them understand their problems, easier and faster than they could imagine for themselves.

This is equally true whether you are selling a $200 dollar product and a $10,000 service, because these are systems that are fully transferable and actionable regardless of your industry.

Ultimately, sales is an act of service where you help your prospect solve a problem. It doesn't have to be sleazy, have no trickery, and most importantly no hard sales. Instead you are the champion to help your prospect find their solution, they have been longing for..

I never set out to teach this stuff, but as more and more people kept asking me questions about how to sell, I knew I had to teach what I know in a more genuine and connected way.
Get Sell Out Service Price for $147
Let's get one thing straight:
You are totally capable of

Selling Out YOUR Service.
I know this because I've done it successfully and
have taught dozens of entrepreneurs how to do it too!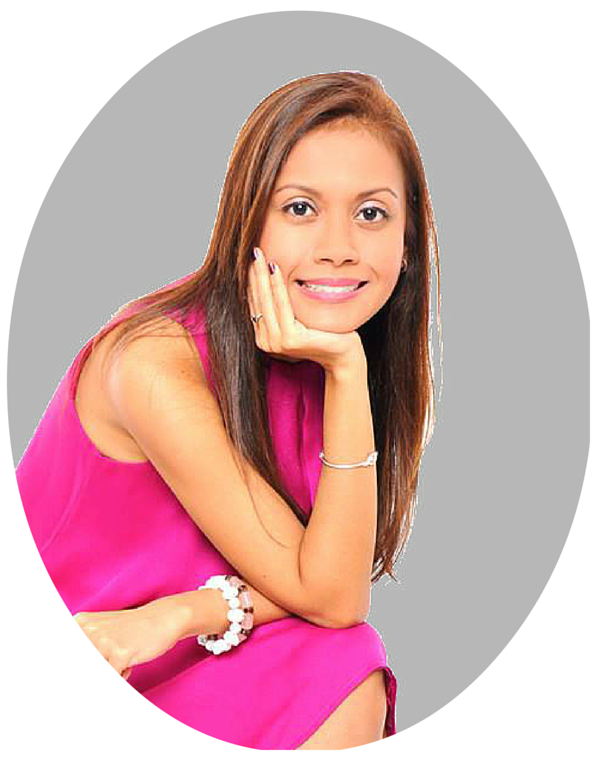 "I closed my first sale!"
"I used to feel yucky about sales calls. I didn't even know what to say. I also always felt like I was forcing my prospects to tell me they have a problem and would love for me to solve it for them.

And it was stressful.

Learning and designing my "Sales Chat" gave me a structure that has reduced a lot of the stress I felt before and gave me so much more confidence when doing a sales conversation.

I put together an offer and wasn't so confident because it was new but I used my process and was shocked at how effective it was and that closed my first sale!

I also realized that the more I sell, the more confident I become and having this framework has saved me so much time."
Nadia Lambrechts
Personalized Baby Planner & Maternity Concierge
40weeks.com.sg
"Closing the deal feels much more natural to me"
"I HATED having sales conversations before. I would get super nervous, I felt awkward and not myself and worst of all I couldn't get anyone to say yes to my product.

After Sell Out Service I was able to structure my "sales charts" and now sales calls are kind of exciting and although I still get butterflies. I am confident and clear which makes talking to prospects and closing the deal feel so much more natural for me.

Now I can let myself get excited about the idea of having potentially another client and how I can best serve them!"
Alexandra Parnell
Music Coach
music.aliparnell.com/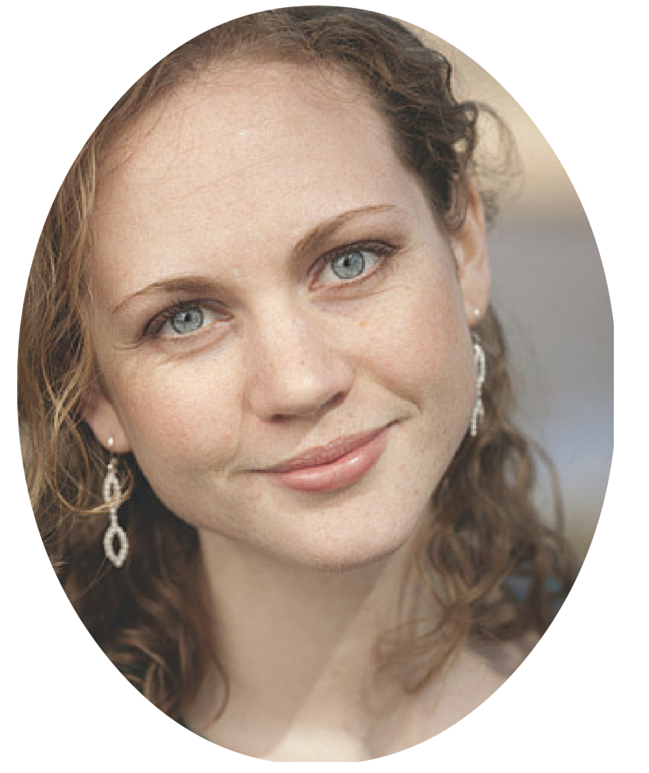 This is for you if you are service-based business owners:
Some example of businesses we've worked with include:

Copywriters
Business coaches
Life coaches
Illustrators
Health coaches
Photographers
Videographers
Designers
Writers
Therapists
Copywriters
Brand strategists and more.
Get Sell Out Service Price for $147
If you put the Sell Out Service into action and are not satisfied with the results, we will give you your money back guarantee within 30 Days.

This is because I want to give you an opportunity to use the Sell Out Service to close your next sale and I am confident that if you do this program will pay for itself.

For this reason, if you use the trainings, worksheets and implement the strategies and still don't close any sales. I promise to give you back your money.

But here is the catch, to qualify for the refund you will need to have completed all the worksheets and demonstrated that you applied this material to your business in order to ask for your money back.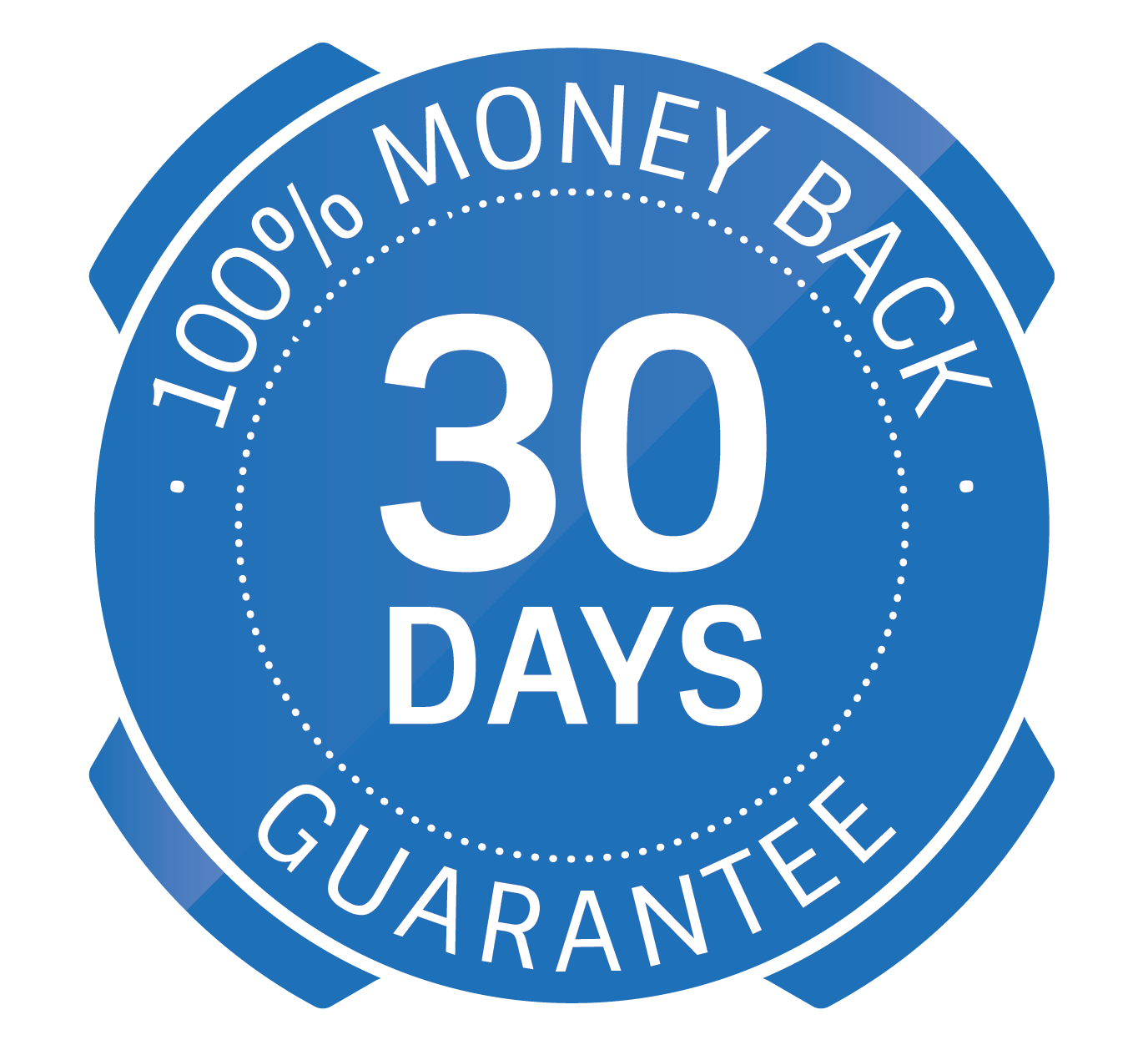 You can join my list of successful clients who now master their "Sell out Service" conversations and are closing 80% of their sales calls.

Here's what some of them have to say: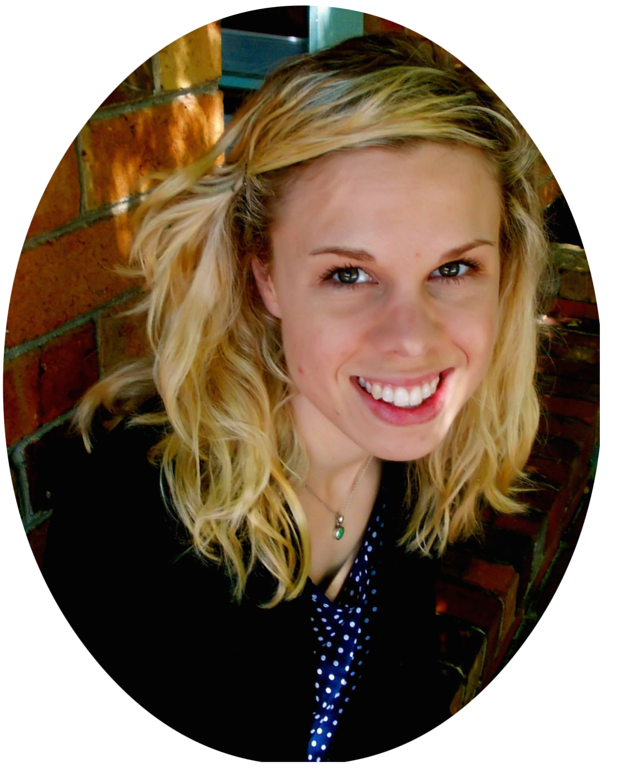 "Simplified my sales process"

The three step sales process: Get leads, have sales conversation and convert simplified everything.

Just after learning this process a prospects inquired and I closed the sale.

Stacie Lee, Life Coach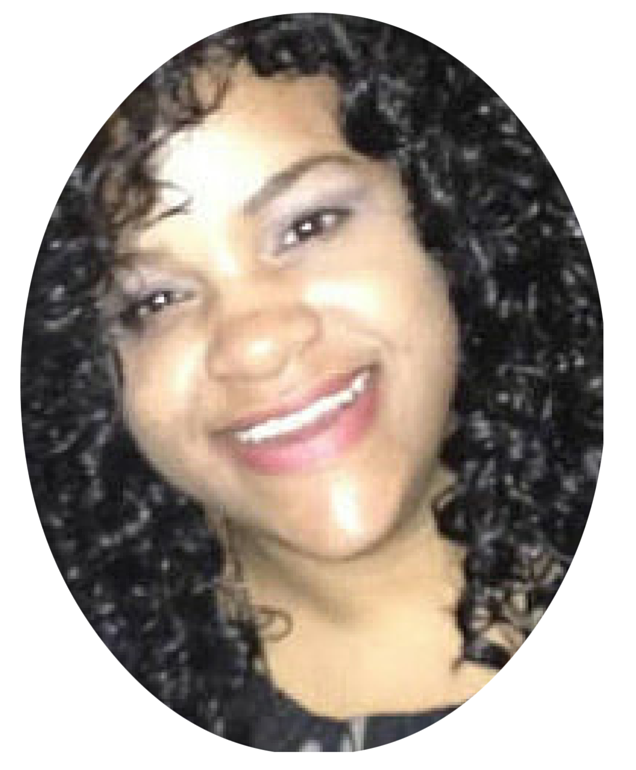 "I NO longer GIVE DISCOUNTS "

My old approach to sales was "take it or leave it" or discounting my rates just to get a client.

Now I am able to get a yes without giving more because I showcase my benefits and answer objections confidently.

Kimberly Holmes, Digital Strategist
Frequently Asked Questions!
Within 30 minutes after you click purchase, you will receive a welcome email with the links to the training, worksheets and cheat sheets systems checklist.

Also, over the course of the two weeks, I will email you a couple of times a week to get inspirational tips and sales secrets to keep you taking action.

All Sell Out Service materials are delivered via email so make sure to keep an eye out for emails from hello@yasminekhater.com.
You get lifetime access to the Sell Out Service including all future updates! (And there will be updates!)
Sitting down and writing out the script will take about 3 hours. But the key is in the practice, which is why you will love the demo material and you will see the shift in your sales calls just by learning the structure.

But by the 3rd you will be more confident and your 10th you will be even more confident.

In order to set up the systems this may take you another 3-4 hours.

You are going to be fine.

If you can talk to your friend on your phone, you can learn how to have a sales conversation.

Sales is a skill that you must develop to grow your business. So let's dive in!
No, You are going to learn a flow which will help understand your prospects psychology and how to naturally direct the conversations to close the deal if you are both a perfect match.
There are many ways to sell out your service, but it boils down to numbers and the price point of your offer. If you don't have a big list, 1-1 sales conversation is crucial and for services over $500 unless you have a strong presence or comes through a referral.
Sales conversation is the best way to close the deal. Also sales conversations have an added benefit of giving you inside perspective of your prospective questioning before buying which will help you on bigger launches and more leveragable ways of selling.
Get Sell Out Service Price for $147
Copyright 2015 - YKI - All Rights Reserved