A month ago I had the wonderful opportunity to chair an AIESEC conference after five years of being missing in action. It was amazing to reflect on and realize how much I have grown after my five-year investment into AIESEC.  AIESEC has been the major defining factor of my success because it gave me loads of opportunities to fail… yes to fail, because if are not comfortable with failing then you can never succeed. Here are 25 business lessons you can learn from AIESEC.
1. Roll Calls:
Every AIESECer has to do this no matter how ridiculous. But this ridiculous activity had tons of benefits; from energizing the crowd to building confidence when acting a fool, it's about being vulnerable. Most importantly we realize that together we can create a movement.
I think about the Harlem Shake I was part of or belly dancing in front of 1000 people in Estonia and realize without AIESEC I wouldn't have done those things.
2. Public Speaking:
When I joined AIESEC, I could barely speak in front of a crowd. My internship to Estonia was like speaking boot camp; I was running workshops for 20-30 people then teaching hundreds to belly dance at festivals!
During my experiences, I even had the opportunity to run workshops internationally in Singapore, Morocco, Tunisia and Turkey to over a 1000 people from 100 countries. It was Awesome. What was even crazier was that last year I spoke at TEDx and that would not have happened without AIESEC.
3. Working with Teams:
AIESEC thrives because of teamwork; you get first hand experiences and overcome challenges and learn in areas of communication, intercultural differences, motivating people with different incentives and getting shit done.
You also get to work in various teams at a local, regional, national and international level, both virtually and in person. I think about the conflicts, the fights, and better yet the laughs, the parties and how in the end we all learnt from those experience. Geet, Sami, Dolly, Fawzy, Maan, Hadia, Lina, Aly, Tamer and Monaem, you guys were all rockstars! Thanks for those experiences.
4. Expectation Setting:
The art of setting expectations: boundaries to clearly understand the context behind why we do what we do – one of my favourites!
Whether working with a partner, a team, running a workshop or conference, if you are unclear, you will have misunderstandings. I remember working with Maan and we were organizing the national conference and we did not set clear expectations with the team, we ended up doing everything ourselves.
5. Sugar Cubes: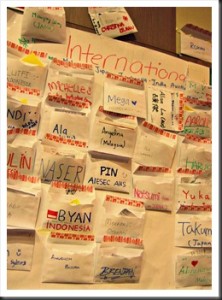 The art of acknowledgement! These small thank you notes after every event where you acknowledge people who are awesome and get acknowledged yourself. It's such an amazing feeling when you go home, on high from authentic connections, and then you read all your 'sugar cubes'. You learn about yourself and what people noticed about you.
That feeling is the reason why I send out thank you cards after meetings, send my clients cards on their birthday and take note of things they like. I loved the feeling and I think they do as well.
6. Working with corporate partners:
Its incredible the relationships you can build during your college days with major corporate representatives. Many of my friends got jobs in AC Nielsen, Ericsson, PwC, Oracle, Nike, Standard Charter, and other major corporations because of the opportunities they created for themselves while students. If you want to work for a certain company and it doesn't have a relationship with AIESEC, you get four years to start building that relationship with them!
7. Networking:
It's insane how many people struggle with networking! They feel really uncomfortable going up to people and introducing themselves. In AIESEC, networking is one of the business lessons we learn. We become creatures of networking, from alumni events to conferences, and recruitment booths and campuses.
Like my good friend Andries who found not only his business partner for Club Vivre but also his wife through AIESEC. Or my ex team mate Monaem who found his business partner. Others met their future bosses and even investors for their startup during this time.
8. Organizing events:
I remember I was only 19 when I organized my first conference. Our local chapter historically always made deficits from their events. My partner Maan and I looked at various ways to increase our revenue streams, negotiated with suppliers and managed a budget of 40,000 pounds of which we made a 5,400 pounds return.
But what's more amazing, the world of conferences is actually a multi-trillion dollar industry. In AIESEC we get to try it out in a super safe environment!
9. Sales & Negotiation:
Coming off the last point, in AIESEC we learn the art of sales and negotiation and how that really lies in the art of listening.
How many other places can you think of that give 20 year olds the opportunity to fundraise thousands or hundreds of thousands of dollars and negotiate with suppliers?
10. Communication:
With a long history and many areas of focus, AIESEC isn't the simplest organization to explain. The business lesson here is that we learn the art of explaining AIESEC in various ways, to our peers on campus, our partners and our network. The art of tailoring a message to each different audience!
Also think about it, what other platform lets you meet 100 different nationality at one conference or a chance to work in over 100 countries learning to communicate in a new culture. In AIESEC alone I got a chance to work in Turkey, Tunisia, Morocco, Egypt, Estonia, Singapore, Holland and Canada. How insane is that?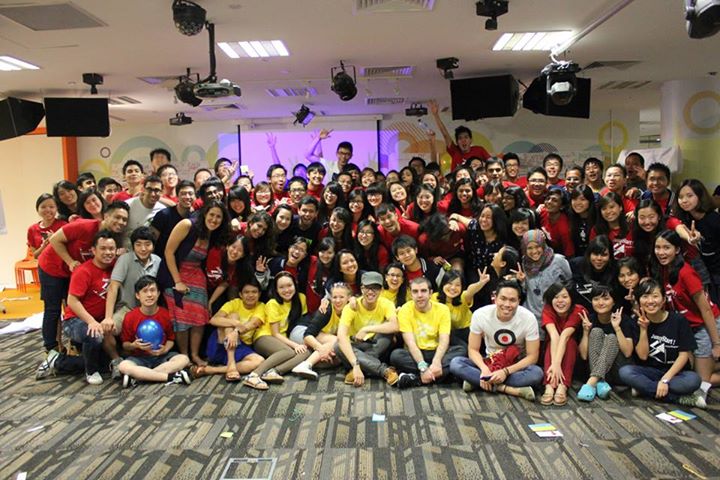 11. Recruitment:
Anyone who has been in AIESEC for more than a year gets to be involved in the recruitment process of new members. You get to learn about marketing, interviewing and all the challenges that come along with it. This is also another entrepreneurial opportunity and many AIESEC alumni actually end up setting up their own recruitment firms like my friend Gaudenz or Astuti while others joining major firms like Michael Page because of the skills acquired in AIESEC.
12. Succession Planning:
You learn that for you to grow, you need to have good calibre successors to replace you. That doesn't come magically. It comes from recruiting the right people and then empowering, mentoring and training, which defines whether your team/office/department will succeed or fail. The key is to pass on the business lessons you have learned.
Part of my AIESEC A group we have some older AIESECer struggle for who they want to have replace them when they leave. And its amazing because this is stuff you get to learn. Or when you are in a company and you realize for you want to be manager who will take over your job.
13. Financial Management:
Money unfortunately doesn't grow on trees. Whether or not you do a finance role, you start to realize that your chapter success and the activities you can and cannot do depends on how much money you have. You also learn how to bootstrap everything.
I learnt to budget when I went on my first internship, and had to learn to save for all the conferences I wanted to go to. I became entrepreneurial and launched my jewelery businesses to help me fund all my AIESEC travels and experiences.
14. The Art of Starting:
AIESEC gives us the platform to learn the Art of Starting, you learn quite quickly that if you don't start,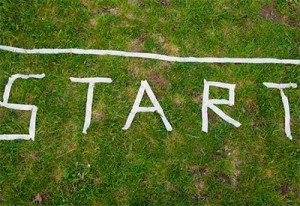 then no one will start it. You get hands on experience of how to transform ideas into reality.
I started national and regional projects to help fast track exchange in Egypt and MENA. I learnt to start my own campaigns, ran my own learning circles and took chances even if I didn't always succeed.
15. Art of Leadership:
AIESEC gives us hundreds, if not thousands of business lessons and opportunities to lead. I was given the opportunity to lead the organization at 22 years of age. I became a regional program director, launching new programs, supporting with opening new offices, training and developing learning content for the region.
Forget that, I think about my friends who were on AI and how at 20-25 you run a global organization with now over a 100,000 members. How INSANELY awesome is that?
16. Set up New Offices:
AIESEC is growing all the time. Every year they open new offices and you get to be a part of it. You get to have on the ground experience of starting a business or office in a foreign land.
I think of Gannant, Alex, Rina, Reetika who left home and helped set up offices in Qatar, Bahrain, Thailand and Vietnam.
17. Confidence:
You get to build your confidence by gaining a lot of experience doing many different projects, whether its speaking to companies, speaking at a chapter meeting, going abroad on exchange or leading a new idea into reality.
Last week I interviewed my first two CEOs for my book Wonder Women's Guide. I dont think I would have done that without the skills and confidence I learnt in AIESEC.
18. Taking ownership:
If you don't do what you are supposed to do, you learn that things won't get done. You learn to take ownership not only of your projects but also of your life.
I wanted to do more, and because of AIESEC and that ability to realize I could make a better place. Ashwin (another alumni) and I launched Gone Cyclin' and took part in a crazy 450 km mountain bike race and raised 50,000 dollars for women in East Timor. Ashwin went on to quit his job and went on to launch Gone Adventurin' to help companies be able to do better CSR work.
19. Building Brands:
In the process of building the AIESEC brand, you learn about the art of marketing. You also learn to build your personal brand.
I learnt about how to use networks to leverage your brand and how to get the best out of it.
20. Inter-cultural Skills:
You learn that "Yes is not always Yes" and "No is not always No". You learn to relate to people from all over the world. You learn about what is rude and what will make or break a deal. You learn that relationships are the key to success in any projects.
When I wanted to work in CSR consulting, I found a boutique firm and they said there was no opportunities for me. I didn't care. I decided that I wanted it anyway, so I negotiated my way into it. Even now with my Wonder Women book, I am negotiating my way to interview these powerful amazing women.
21. Building an international network:
Not only are you building an international network, but you also access to a powerful alumni network who range from Presidents, Government Officials, CEOs or directors, who like me, give AIESEC a lot of credit for their early development.
Thanks to that, I have been able to help friends who want to relocate and take care of others who move. I have also have networks in all kinds of industry, from major investment banks to hippies living on a farm.
22. The World has problems:
It's different to know something and to actually acknowledge it. But AIESEC is such an eye opener; it shows you that the world has problems and that if you don't contribute to solving it, no one will.
I don't know any AIESECer who doesn't care about world problems, its sort of hard when you see so much and see how much things impact each other. When Egypt was going through a revolution, I had so many messages, emails of people who were checking on me and my family. They wanted to know how they could help. Thats amazing to have such a network who sees the world.
23. Learn Geography + Travel:
You learn about geography and where places in the world are. You learn about places you want to travel to and what you can do there.
When I heard about Estonia, I didn't even know that USSR is no longer in tact and when I went to Ghana, I realize that Africa is not all the same.
24. Learn how to build a personal brand and sell yourself
Throughout the various roles you take in AIESEC you learn the power of personal branding. If you don't do things, people will remember you like that. If you don't let people know what you are capable of doing, people wont give you the opportunity to lead or take on a project or to create the impact you want!
I did it, even Denise Duffield Thomas, or Dey Dos.
25. Learn to get free press
As a lean start-up machine, AIESEC teaches you to constantly be resourceful and pitch to get free press to promote and share the cause. I still use that today with all the programs and events that I put together.
If you are an AIESECers or alumni, what's your favourite thing about AIESEC?
If you are not an AIESEC member, and you're a student, why haven't you joined yet? These and more business lessons are available to you too.